COMMENT: So, I guess after Zelensky destroys Ukraine, he will join you in Florida at his $35 million dollar estate in Miami.
WK
ANSWER: I have zero respect for Zelensky. I believe he is a vile person who is destroying his own country and he will be given a free ride by the US to probably Miami. Although they call the section in Miami "Little Moscow" it is a small strip of land near Miami known as Sunny Isles Beach, Florida. I question if he would really go there surrounded by Russians who would be entitled to seek retribution for all his propaganda and hatred.
It was Russian money that began the real-estate boom in that region over the years. However, since the war, many have feared that they might not be able to travel to their property to enjoy the Miami sunshine much longer. However, so far they have not been blacklisted. That said, I have NOT been able to confirm the claims that Zelensky has a $35 million estate there in Sunny Isles Beach, Florida.
It was back in October 2021, when Zelenskyy's financial dealings surfaced in a series of documents that were leaked as part of the so-called "Pandora Papers," which consisted of nearly 12 million files. That was a leak given to the International Consortium of Investigative Journalists (ICIJ). This massive trove of files that became public revealed the secret financial dealings of world leaders and celebrities. Zelenskyy was included.
The Guardian, which analyzed the files as part of a global investigation, reported in an Oct. 3., 2021, article that Zelensky had a previously undisclosed stake in an offshore company that he "appears to have secretly transferred to a friend weeks before winning the presidential vote." The Guardian article also disclosed Zelensky's assets which included cars, property, and three of the co-owned offshore companies. One of these companies was, Film Heritage, which he held jointly with his wife, Olena, and another, Kvartal 95, registered in Belize.
Zelensky failed to disclose that Film Heritage had a 25% stake in Davegra, which was a Cyprus holding company. Davegra in turn owns Maltex Multicapital Corp, which was also a previously unknown entity registered in the tax haven of the British Virgin Islands. Zelensky, the Shefir brothers, and Yakovlev each held a 25% stake in Maltex.
Here comes the sleazy side of Zelensky. Shortly before the Ukraine election in 2019, Zelensky gifted his stake to his business partner who then became his #1 presidential aide Serhiy Shefir. The revelations have exposed Zelensky for what he is – a greedy bullshit artist. He ran for the presidency on an anti-corruption campaign. That said, I can not find any evidence that Zelensky owns a multi-million dollar property in Florida. However, that does not say he does not. It may be the property of yet another deeper corporation owned by another and yet another as a subsidiary of still another.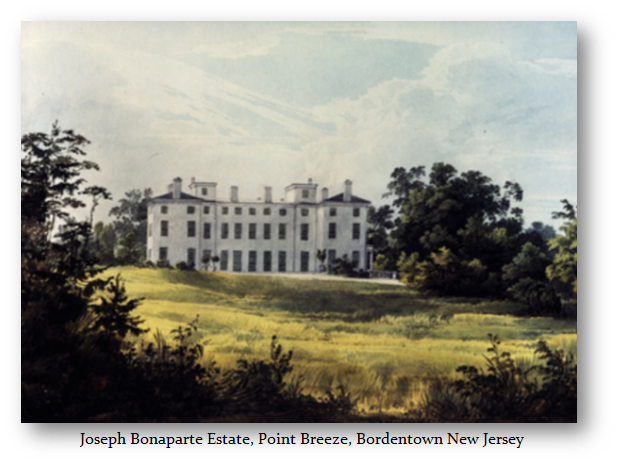 Heads of State fleeing to America is not uncommon. When Napoleon Bonaparte lost at Waterloo, he was exiled to an island in the South Atlantic. But his brother Joseph, who was briefly the King of Spain and Naples, fled to the United States and established the Bonapart Estate overlooking the Delaware River in Bordentown, New Jersey.