Two weeks to slow the spread was simply not enough time for the elite to steal as much power and wealth as possible. OpenTheBooks recently revealed over 1,500 records showing those at the head of the National Institutes of Health and the National Institute of Allergy and Infectious Diseases quietly profited from COVID-19 and their recommendations to "slow the spread." Two faces of the pandemic propaganda, Dr. Anthony Fauci and Dr. Francis Collins secured 58 royalty payments out of a total of $325 million in royalties set aside for the NIH.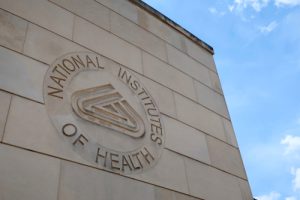 Sen. Rand Paul confronted Fauci for accepting bribes in June 2022. "The NIH continues to refuse to voluntarily divulge the names of scientists who receive royalties and from which companies over the period of time from 2010 to 2016, 27,000 royalty payments were paid to 1800 NIH employees," Rand Paul said. "We know that. Not because you told us, but because we forced you to tell us through the Freedom of Information Act. Fauci refused to answer the senator or admit if he received and royalty payout for his voluntary work.
Paul dug deeper, "Here's what I want to know. It's not just about you, everybody on the vaccine committee, have any of them ever received money from the people who make vaccines?" Paul asked. "Can you tell me that? Can you tell me if anybody on the vaccine approval committees ever receive any money from people?" Fauci claimed that he was not legally required to admit to receiving payments. "First of all, according to the regulations, people who receive royalties are not required to divulge them, even on their financial statement, according to the Bayh-Dole act," Fauci told Paul. Fauci took it a step further and said that the only royalties he received were for his lab. "My royalties ranged from $21 a year to $700 a year. And the average per year was $191 and 46 cents," the doctor insisted.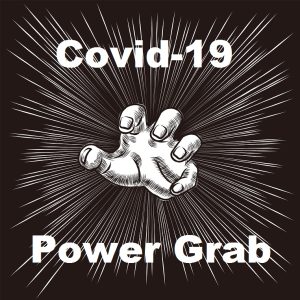 We know that Fauci was lying about receiving kickbacks. Santa Cruz Biotechnology, a company that produces medical research instruments, paid Fauci 15 times. Ancell Corp. sent Fauci 14 separate payments. Chiron Corp., later bought by Novartis in 2006, paid Fauci on eight occasions. On top of all of these payments, Fauci became the highest-paid government worker in America in 2022, with an annual salary of $480,000.
Clearly, this man was unable to make unbiased decisions when Big Pharma was lining his pockets throughout the entire pandemic. The Freedom of Information Act (FOIA) found 34 Chinese entities were among the agencies paying off American "scientists." Pokrov Biologics Plant, a Russian-based animal vaccine manufacturer that is said to be a front for bioweapon production, also paid off NIH scientists. Fauci claimed he would donate all of his royalties to charity but that too seems to be a lie. The people at the top profited from our pain and prioritized profits over the people.