Blog/Corruption
Posted Nov 13, 2018 by Martin Armstrong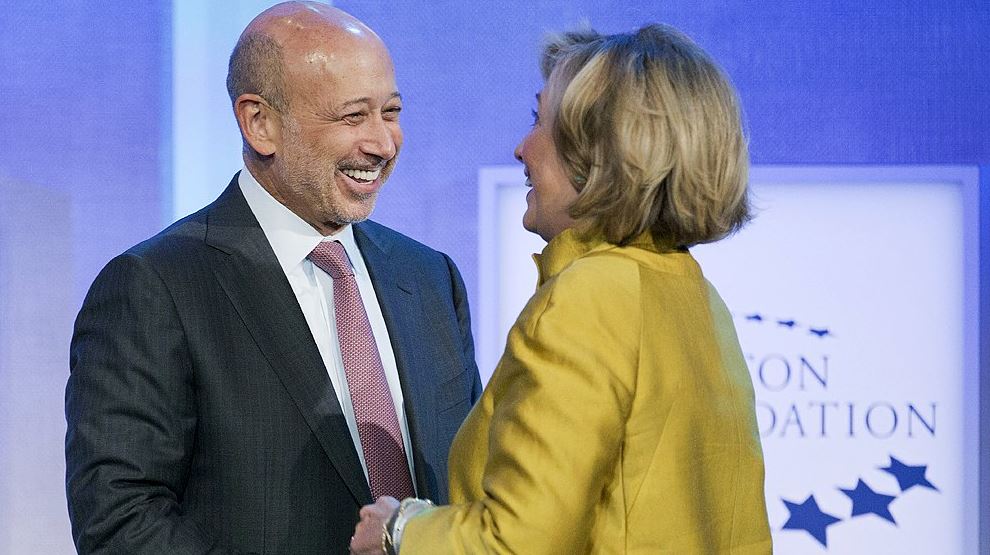 The rumor mill has been hot concerning Malaysia and Goldman Sachs for the past two years. As it was turning into a criminal investigation Lyod Blankfein coincidently decided to step down at age 63. That was announced last March when he said he would step down by the end of the year. Then in July, Blankfein said his goodbyes. The London Financial News claimed it was an emotional departure.
Was it really a coincidence that Blankfein stepped down which appeared to be running for the exit door and then within three months the news breaks that he was deeply involved in the corruption scandal in Malaysia. As Bloomberg wrote: "Years before Goldman Sachs Group Inc. arranged bond deals now at the heart of globe-spanning corruption probes, the firm's then-CEO Lloyd Blankfein personally helped forge ties with Malaysia and its new sovereign wealth fund, according to people with knowledge of the matter."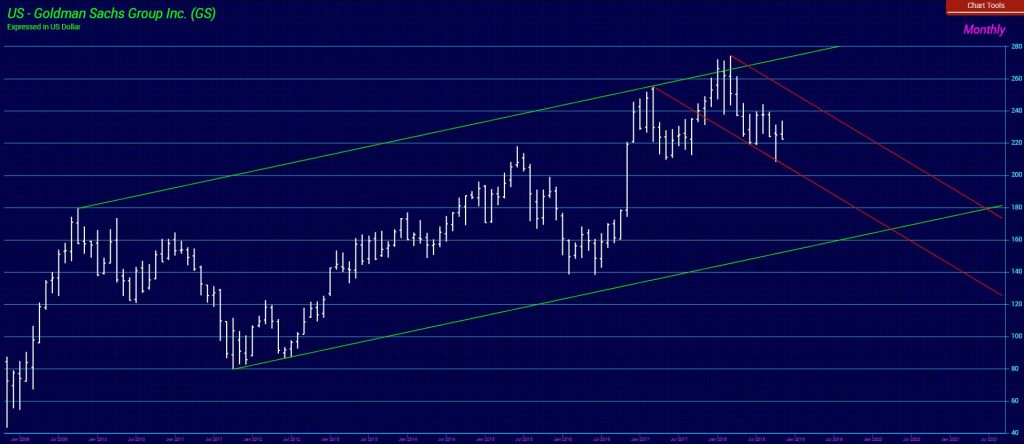 It is interesting how those of us in the industry outside of Goldman Sachs have been waiting to see if the shoe will ever drop and the US Department of Justice will EVER do its job along with the SEC and CFTC. They have all been in the pocket of Goldman Sachs for quite some time. The share actually peaks intraday during March 2018 curiously when Blankfein announced he would leave at the end of the year. The highest monthly closing remains that of January 2018. Since then, the shares of Goldman Sachs have entered a decline and in the process, UNLIKE the Dow Jones Industrial Index, Goldman Sachs elected a Monthly Bearish Reversal. Now a monthly closing BELOW 215 will signal a Waterfall is unfolding with a drop back to 185 for starters. However, we have a Monthly Bearish Reversal at 220.25 and the lowest monthly closing has been 220.57. Clearly, this is hanging in there by the skin of its teeth.
Last year's closing was 253.15. A simple lower closing at year-end will warn that Goldman Sachs is in trouble. However, even a breach of last year's low was 206.94 intraday will signal this stock is in SERIOUS trouble. A closing for 2018 below that number will technical warn that this is an outside reversal to the downside. This will signal a drop to the 165-185 zone becomes likely.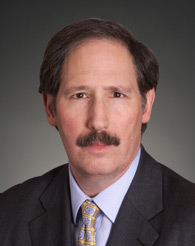 The problem remains that Goldman Sachs has way too many people in strategic places to allegedly manipulate governments such as Alan Cohen who now serves as advisor to the Chairman of the SEC on emerging risks and regulatory developments, including the impact of Brexit, new European Union regulations (e.g. MiFID II), and issues related to domestic and international clearing and settlement of securities as well as derivatives transactions. Cohen was a board member at Goldman Sachs after joining the firm in 2004 as the Global Head of Compliance and a member of the management committee, where he supervised a global team that was responsible for compliance across all business and financial products, and in every major international market. That means that Cohen should have been in charge of the Malaysia agreements and as head of Global Compliance, since that was back in 2012 and he did not leave Goldman Sachs under 2017, he should have sounded the alarm over any bribes to foreign governments. Goldman Sachs has been long called on dealing desks – Government Sachs.
With Cohen as part of the executive decision process in the SEC, this calls into question whether the SEC can even be trusted to conduct an honest investigation into the Malaysia affair no less Goldman Sachs. The Foreign Corrupt Practices Act of 1977 (FCPA) (15 U.S.C. § 78dd-1, et seq.) is a United States federal law known primarily for two of its main provisions: one that addresses accounting transparency requirements under the Securities Exchange Act of 1934 and another concerning bribery of foreign officials.
The penalty is:
(2)(A) Any natural person that is an officer, director, employee, or agent of a domestic concern, or stockholder acting on behalf of such domestic concern, who willfully violates subsection (a) or (i) of this section shall be fined not more than $100,000 or imprisoned not more than 5 years, or both.
Prosecutions have taken place if you simply pay for a vacation for some official's children to visit Disneyland. This act makes it criminal for any such offer, gift, payment, or promise. If Cohen remotely knew of the deal and took no action, that is 5 years in prison. The same is for Blankfein. Now considering that Goldman Sachs earned over $500 million as a fee, you can probably assume that ANYONE on the board knew the deal and what the fee was exceptionally many more times what was industry standard.
Actually, I previously wrote back in 2015 about this Malaysian scandal which we all knew about behind the curtain and how it involved Goldman Sachs. In 2016 I wrote that the Federal Reserve was preparing an enforcement action against Goldman Sachs related to confidential government information that was leaked from the Fed to one of its bankers. I also wrote that Swiss prosecutors said they were helping the U.S. on the investigation. The Swiss also opened their own criminal proceedings in August 2015, against two former officials of the fund on a string of corruption charges. Their investigation has since been extended to other officials as well. It is really not a wonder why it has taken three years in the USA to even look at Goldman who has been viewed as walking on water. Don't forget, it was Blankfein who once said that Goldman Sachs was doing "Gods work" here on Earth.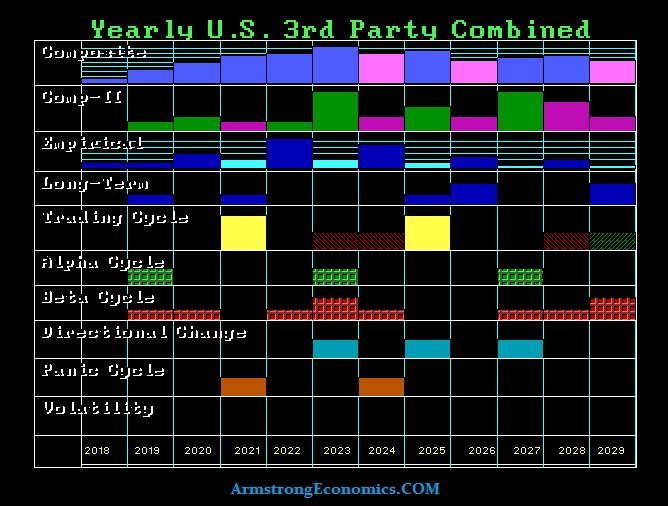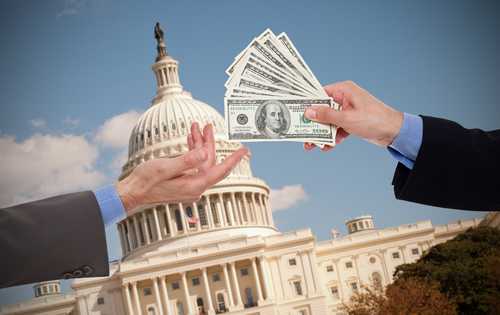 If the prosecutors in Brooklyn really want to make a name for themselves, they have the key to allegedly unlock Goldman which may lead to the biggest political corruption case ever to have existed which may just make the Rothschilds look like kindergarten. So stay alert. This could be far worse than anyone knows for the tentacles go everywhere and extremely deep even into the pockets of the Clinton Foundation.
Trump himself better stay alert for this could be the key that might even ensure the decline and fall of the Democrats and the rise of third-party activity into 2024. The number of politicians who have been for sale around the world allegedly to Goldman Sachs may even be beyond count. Don't forget, Goldman went as far as to instruct staff they were NOT ALLOWED to donate to Trump. Mueller was also on the paid-speaking circuit in recent years and paid by none other than Goldman Sachs. That alone means Trump had better get off his ass and go after Goldman full-throttle.
Hillary got  $675,000 for three speeches at Goldman Sachs. It has been known that Hillary got $22 million in speaking fees that were all to buy "influence" in government. She has NEVER been prosecuted for obvious bribes. Hello Mr. Trump! Darin the swamp!!!!!