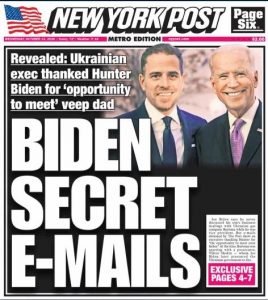 The story began by claiming Joe Biden had never once contacted Hunter's business associates. There was a video circulating for years of Joe Biden bragging about threatening to withhold $1 billion in aid to Ukraine until they fired prosecutor general, Viktor Shokin, to help out his son. Trump asked Zelensky to investigate Burisma and the Biden crime family, which backfired and resulting in Trump in the hot seat.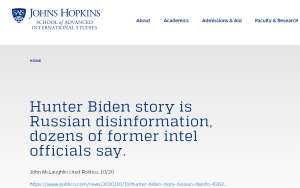 "I have never spoken to my son about his overseas business dealings," Joe said at a Democrat fundraiser in Iowa in 2019. Trump asked Biden to explain what "10% to the big guy" regarding another scandal. Then too, Trump was accused of misspeaking.
Then we had the numerous trips Hunter took on Air Force II to accompany good old dad. The laptop from hell revealed everything, but intelligence agencies denied its existence up until a few months ago. Cathay Bank came out and said the Bidens were funneling money. A WhatsApp message sent by Hunter Biden was recently revealed where he threatened an executive by saying he is sitting right next to his powerful father. The evidence is overwhelming, but the Democrats and every intelligence agency have protected the Biden crime family.

Now, the Democrats admit that Joe DID have involvement in the Burisma deals. "Hunter may have put his father on the phone with any number of different people, and they never once spoke about any business dealings," Democrat Rep. Daniel Goldman said. "As he described, it was all casual conversation, niceties, the weather, 'what's going on?'…"It's kind of a preposterous premise to think that a father should not say hello to people that the son is at dinner with. And that is literally all the evidence is," he added."
This is a completely disgusting abuse of power that amounts to treason. What grown man asks his father to speak on the phone with his business colleagues? They could have at least attempted to lie. They are threatening Trump with every lawsuit under the sun while Biden, a known traitor to the United States, walks/stumbles freely.