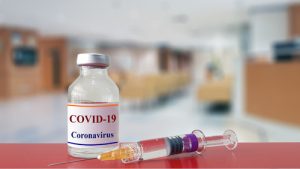 The disgraced Centers for Disease Control and Prevention (CDC) will reportedly request that the public receives another COVID-19 mRNA booster vaccine this fall. They are mixing in this recommendation with the RSV and flu vaccines to normalize annual shots. A few days prior to the CDC's announcement the also disgraced World Health Organization (WHO) claimed it found another COVID variant.
BA.2.86 is one of two new trendy COVID variants for next season. The science is pretending that this variant is similar to the Omicron variant from 2021. Nature reported that the new strain has been linked to SIX cases throughout the entire globe. Could you imagine if they looked at other illnesses impacting a total of six people worldwide? Absurd.
Not to be outdone, the Eris subvariant is similar to the XBB.1.5 subvariant. Pfizer, BioNTech, Moderna, and Novavax have all created versions of a vaccine to target this strain that has not even begun to spread. Of course, they will not disclose what is in these vaccines.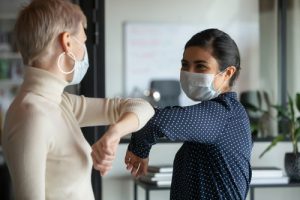 Recommended vs required. There are many organizations that still require vaccination and will likely ask people to risk their lives all for Big Pharma profits. If COVID is mutating and we must inject ourselves to stay safe, what's to say they won't bring back mask mandates? Well, there are now reports of businesses requiring employees and customers to mask up. For example, Morris Brown College in Atlanta said they need everyone to cover half their face as a "precautionary step" for a virus that has not begun to spread.
Alex Jones recently warned that these restrictions were coming back this fall. Jones said that whistleblowers from both the TSA and Border Patrol have come forth to warn that full-on lockdowns are in the works. The high-level TSA whistleblower said that managers had been informed that masking would resume as early as September. By October, all staff, passengers, and even pilots must wear a mask. The Border Patrol insider said they were told to expect a spike in COVID numbers by mid-October that will push the Biden Administration to reimplement mask mandates. I wonder if it will also force them to reimplement Title 42 to prevent the full-scale invasion at the border. No one seems to care if the hundreds of thousands of illegals have diseases or vaccinations.
Civil unrest is rising, and the elite want us to stay out of sight. The mail-in ballot option helped Biden secure the election. Once these people get a taste of full authoritarian power, they crave it consistently. They will try to take our rights away again under the guise of COVID. The question remains: will the people obey?