Blog/Conspiracy
Posted May 4, 2020 by Martin Armstrong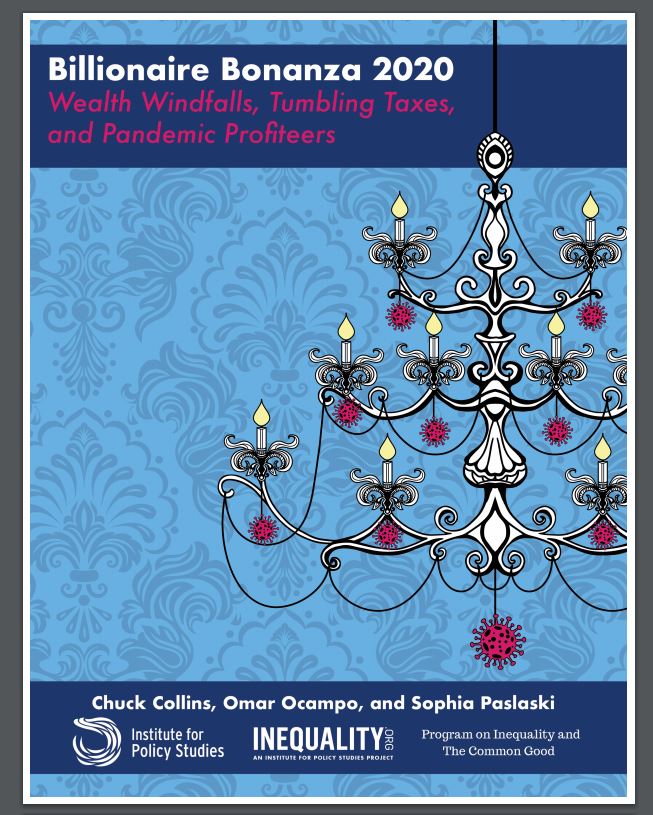 In a new really socialist report, they make the big claim labeling Billionaires as Pandemic Profiteers. The heading makes it sound as if these people have strategically profited from from this Pandemic, which is not the case at all. The report equates their profits to simply the bounce in the stock market. They make its sound all very ominous and recommend estate taxes. Of course, these are only paper profits that are never taxable until they actually sold their stock. The number one on their hit list is Jeff Bezos, All they have done is measured the value in the Amazon shares. This is what they have done regarding Bezos. We sell on Amazon. They could have expanded their services during this Pandemic, but instead they have curtailed it and have not strategically profited.
Billionaire Pandemic Profiteers
Ordinary people around the globe may now be struggling to survive a ravaging public
health and economic crisis, but early indicators suggest the billionaire class will
maintain its wealth or even see a major surge.
Since January 1, 2020, 34 of the wealthiest 170 U.S. billionaires have seen their total net
worth increase by tens of millions of dollars according to the Bloomberg Billionaire
Index.
28 These include eight billionaires who, as of April 10, have seen wealth gains of
over $1 billion.
29
1. Jeff Bezos, Amazon founder and CEO: up $10 billion ($25 billion as of April
15, 2020)
The stock market crash initially left Bezos' net worth deeply damaged, down to a
meager $105 billion on "Black Thursday" March 12, the stock market's lowest point.
Bezos' wealth has been trending upward ever since, with no company better positioned
to profit from the pandemic than Amazon.30 The closure of hundreds of thousands of
small businesses is giving Amazon the opportunity to increase its market share,
strengthen its place in the supply chain, and gain more pricing power over consumers.
Despite Amazon's e-commerce dominance, Bezos has been unable to protect his
workforce from Covid-19: Workers in 10 different Amazon warehouses tested positive
for the disease in late March.31 Instead, in early April, Bezos announced a donation of
$100 million of his $140 billion in wealth to Feeding America.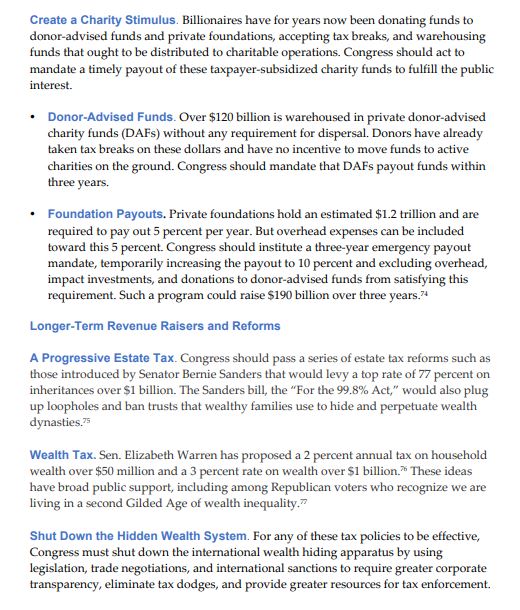 Of course, their recommendations are to always go after these people because they just hate people with more wealth. They never consider the expansion of the economy, the creation of jobs or anything of that nation – just how much money are they worth and that is NEVER simply cash as if they are actually exploiting other people. Even if you confiscate every assets these people have, you still would not balance the budge for a single year. Economically, it would destroy countless jobs for government cannot even properly send out stimulus checks. As I have shown, they even sent a $1200 stimulus check to my mother which even says deceased.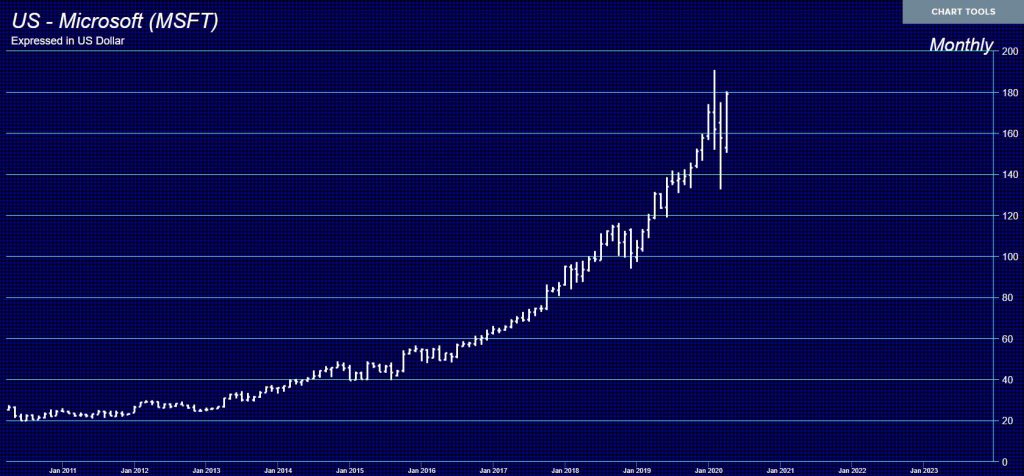 Interestingly, Bill Gates is probably the only person who has actually profited from this orchestrated Pandemic and he is not even on their list because they do not know what stocks he still has. Based on data from 2019, Bill Gates is believed to still own 330 million shares of Microsoft, accounting for roughly $55B worth of Microsoft stock, or 4.3% of the total company. As of November 2019, when the fund filed its latest quarterly report to the SEC, it contained holdings in sixteen different companies, adding up to a total of $21 billion worth of investments. A whopping 54% of that seems to be invested into one single company, named Berkshire Hathaway, where the Class A shares peaked in advance in October 2019 and crashed into December 2019. They have traded sideways ever since raising speculation that Gates sold much of his Berkshire shares and then resigned from the board. We won't know that without further investigation.