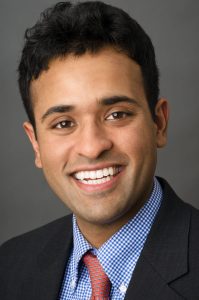 There is a price to pay for going against the global elite. I reported how GOP presidential candidate Vivek Ramaswamy sued the World Economic Forum and won. Shortly after, his plane lost oxygen mid-flight and was forced to make an emergency landing. "Due to an unexpected cabin depressurization issue in his plane, Vivek Ramaswamy was forced to return to campaign headquarters this morning," the press release stated.
I am not saying that this was an assassination attempt by the global elite or American intelligence agencies. I do find the timing odd. Robert F. Kennedy Jr. has been pleading for Secret Service protection to no avail. We all know that John F. Kennedy Jr., 38, died in July 1999 after he allegedly lost control of his plane and crashed into the ocean near Martha's Vineyard. Kennedy was an experienced pilot, and the circumstances surrounding the crash remain peculiar.
Are the other presidential candidate in danger as well? Ramaswamy has openly discredited the New World Order and shares ideas that are considered dangerous by the mainstream media. I must also mention that Ramaswamy began openly discussing his personal belief that the US government began funding Ukraine due to Hunter Biden's special interests there. This is now only a conspiracy, but it would not be unimaginable if it were true.