Blog/Conspiracy
Posted May 25, 2021 by Martin Armstrong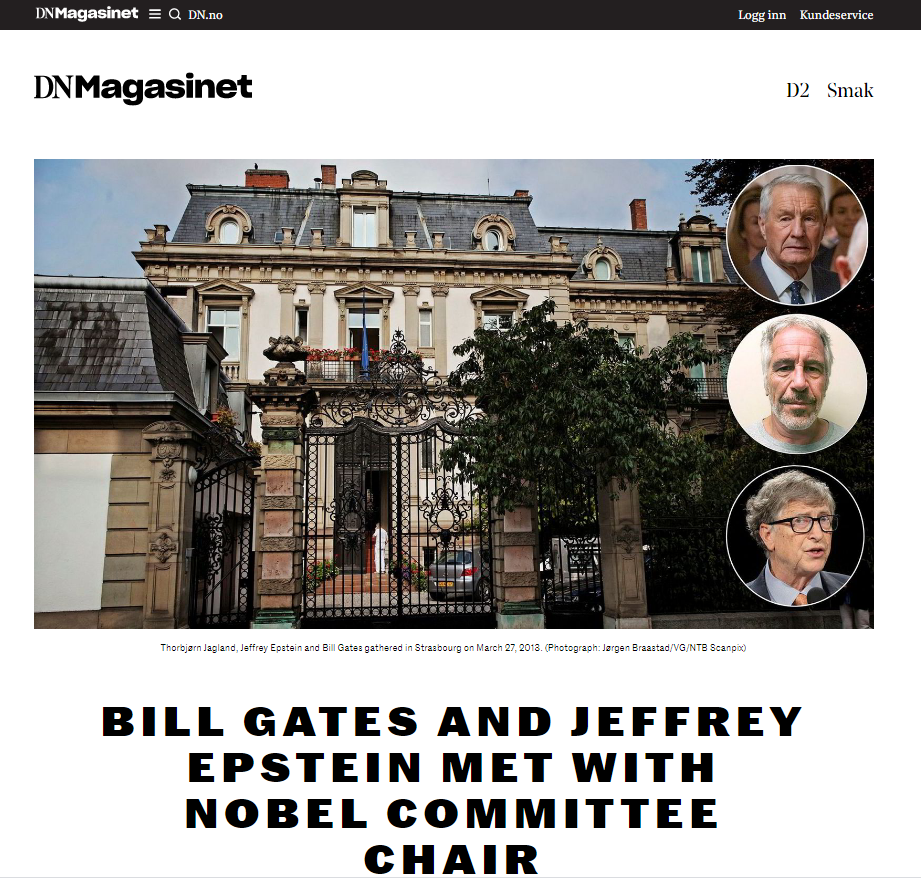 QUESTION: Can you verify your sources on Gates and Epstein's meeting with the head of the Nobel Prize? I have never heard anything about Al Gore acting improperly. Are there sources on that as well?
GH
ANSWER: I think the problem is that the American press protects the democrats and has been protecting Bill Gates until the divorce. That story was broken some time ago in Norway. It is just like the story of the US interfering in the 2000 Russian election and the $7 billion money laundering that tied back to IMF funds. That was a big story in Russia but got no air time in the United States. As far as the Lily-white image of Al Gore, again, the mainstream press has tended to ignore that one as well because it is an inconvenient truth for the savior of the planet. There have been numerous allegations against Gore besides meeting with Epstein.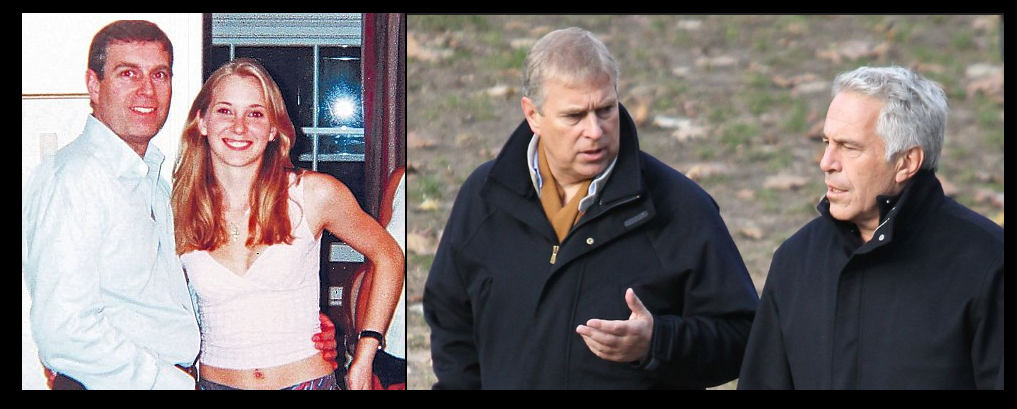 Virginia Roberts Giuffre, pictured here with Prince Andrew, also said as part of her sworn testimony, that she met former President Bill Clinton and former Vice President Al Gore. She also said that Epstein once held a dinner for Clinton on his island, Little St. James, off the coast of St. Thomas. With respect to Trump, she said in a 2016 deposition that she met Trump through her own father, who worked as a maintenance man at Trump's Palm Beach home, Mar-a-Lago, and that to her knowledge, Trump never had any intimate contact with "us" — referring to a group of girls Epstein kept at his beck and call for sex.
Gates began hanging out with Epstein in 2011. Epstein got an extremely rare 2007 non-prosecution agreement. Prosecutors do not drop charges for no reason. Alexander Acosta, who became the U.S. Labor Secretary under Trump, was the U.S. Attorney for South Florida who cut that deal with Epstein. The Epstein issue came up when Acosta was appointed to the cabinet by President Donald Trump. It was then written:
He'd cut the non-prosecution deal with one of Epstein's attorneys because he had "been told" to back off, that Epstein was above his pay grade. "I was told Epstein 'belonged to intelligence' and to leave it alone," he told his interviewers in the Trump transition, who evidently thought that was a sufficient answer and went ahead and hired Acosta. (The Labor Department had no comment when asked about this.)
It was long assumed that Robert Maxwell, Epstein's girlfriend's father, was also alleged to have been connected to Israeli intelligence. Yet, Robert Maxwell was also the model for a James Bond villain. In Epstein's little black book was also Edmond Safra of Republic National Bank who took the $1 billion from me. He was partners in Hermitage Capital Management with Bill Browder who claims to be Putin's number one enemy, which if true, he would have been gone long ago.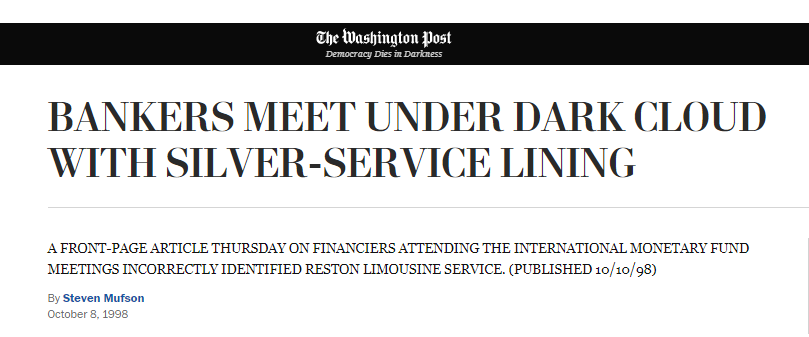 I believe Epstein was probably at the same IMF dinner Edmond invited me for there were hundreds of people there and virtually every political leader or bureaucrat you ever heard of. I was talking that night with Paul Volcker.

How Epstein was connected to intelligence is hard to say. All the elements were present. He had a luxurious lifestyle and endless free time. I was taken for one of those walks in the park across from the Court House in Foley Square, NYC. I was told that with all my connections, everything could go away if I agreed to work for them undercover. My lawyer Richard Altman warned me they would do that and he recommended I decline. He said I would be like a dog on a leash the rest of my life. I declined. If I took such a deal, then I too would have been given a non-prosecution agreement. That is also how the world works behind the facade. So was Epstein already an "asset" in 2007, or is that the deal he took and assumed he was sanctioned by the government? Hard to say. Gates had no problem dealing with him in 2011.
Gates' reputation is now imploding. This is a good thing for it plays into our model warning that these people will fail.