Posted Feb 8, 2021 by Martin Armstrong
Now that Klaus Schwab has put the Climate as part of his Agenda 2030, his inclusion of Greta Thunberg in the film that was supposed to celebrate his 50th Anniversary, The Forum, was the debut of his sinister plan for creating the Great Reset. For the climate urgency, he handed Greta center stage.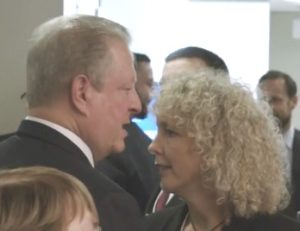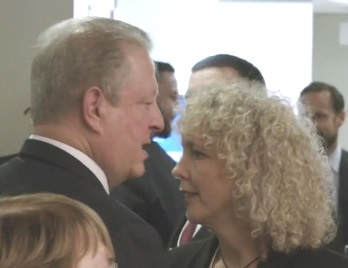 Al Gore is linked with Greenpeace's Jennifer Morgan and since Al Gore has been on the board of the World Economic Forum, the plan to "invite" both Greta and Greenpeace was strategic.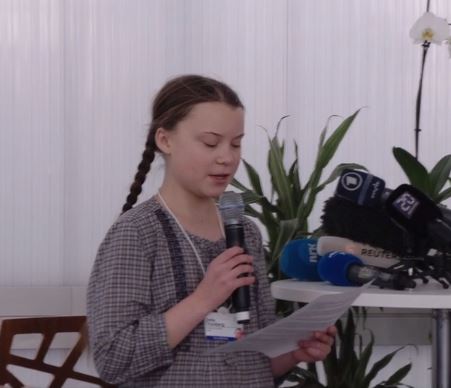 I have previously warned that Greta Thunberg has been a puppet. From people who were at Davos, I was told that it appeared that Greta was just reading scripts that were written for her allegedly by Greenpeace's Jennifer Morgan and Al Gore or at least with his approval.
Greta traveled to Davos with Greenpeace. I seriously doubt that all her expenses were paid by her parents. It has been well known that Greta Thunberg had severe depression issues, but she has been allegedly manipulated by not just Greenpeace, but by Schwab as well. Greta's parents supported her activism as "medicine" for her depression. The Telegraph has revealed that this child has been really abused and exploited by Greenpeace's Jennifer Morgan and Al Gore. Her father, Svante Thunberg, publicly acknowledges that he and his wife were "not climate activists" but made radical green changes to their lives as they saw the impact it had on their daughter's mental health.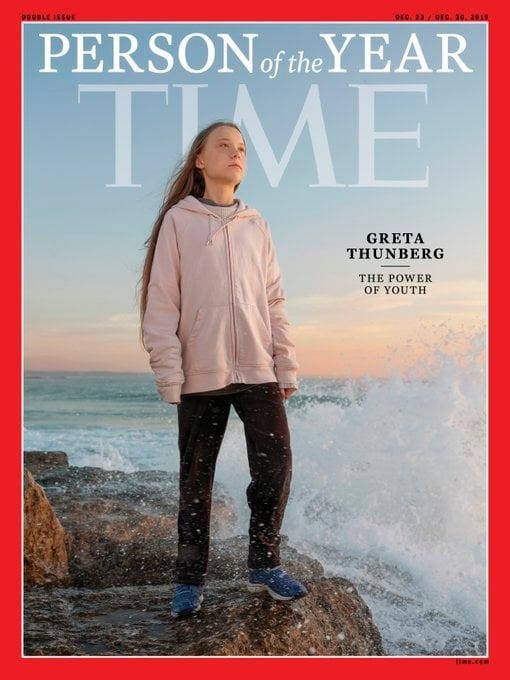 It comes as no surprise that Time Magazine would name Greta person of the year without ever bothering to investigate if she has been nothing more than a puppet used to sell climate change which is a major part of this "Build Back Better" agenda that is orchestrated from the World Economic Forum and now we have world leaders all reading the same script. Then there are the claims that Greta delivered her famous UN speech to an empty room remains suspicious. There are no photographs to prove there was an audience nor did anyone take a photo to show the room was empty.
When Greta speaks without a script, the difference becomes shocking.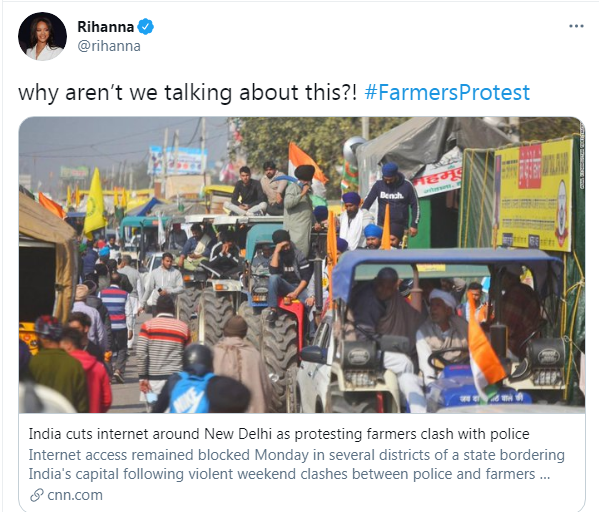 Now the puppet agenda is surfacing with India launching a Criminal Investigation into her handlers. Greta accidentally shared a message showing she was getting told what to write on Twitter about the ongoing violent farmer uprising in India. Greta quickly deleted the post that detailed a list of "suggested posts" about the ongoing protests. The list provided a series of tips on what to post and went as far as to request Greta to also repost and tag other celebrities tweeting about it, which included the pop star, Rihanna. The "toolkit" she shared also suggested highlighting planned demonstrations at Indian embassies.
The material leaked by Greta by mistake was created by Canada's Poetic Justice Foundation. They claim to be a grassroots group creating events to provoke, challenge and disrupt systemic inequities and biases.  The group's website confirms it is "most actively involved in the #FarmersProtest." The Delhi Police will file an FIR against the creators of the tool kit shared by Greta Thunberg on her Twitter account.  They have now accused  Greta of creating disharmony and for being a part of a larger conspiracy. Greta tweeted "We stand in solidarity with the #FarmersProtest in India." She had also shared "a toolkit for those who want to help". She stated: "Here's a toolkit if you want to help." The tool kit takes the user to a document that contains several strategies to support the protest.

It would be great to see criminal charges and orders for extradition. Then there is the traditional prisoner's dilemma. They spill the beans to save themselves. That would be the only way to break into this global conspiracy and expose once and for all the players behind using Greta as a pawn in this global leftist game to take over the world with Communism 3.0 or an Authoritarian Socialist regime.