Posted Jul 20, 2017 by Martin Armstrong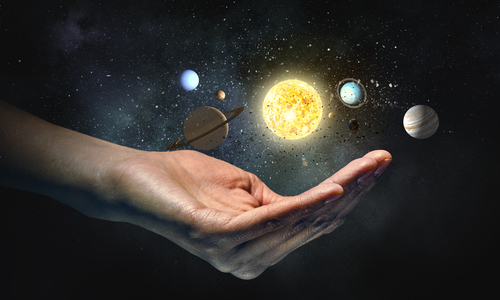 THE sun is the source of all our warmth. Without it, we would not exist.  Like everything else, it is cyclical in nature. The term "lunatic" referred to people who seemed to go a bit strange when there was a full moon. Some people are perhaps susceptible to its gravitational forces. After all, it is the moon that lifts the entire oceans creating high and low tide. There are people who have varying mood swings and others who are a tad more steady. Yet we all have our ups and downs.
There is the Human Excitability Study where war was correlated to sunspot activity. The sunspot cycle is roughly every eleven years. However, this time it's different. The sun is headed for a very rare, super-cooling period that threatens to topple civilization itself as it has throughout history roughly following a 300 year cycle.
For most of its history, science believed the sun's output was constant. They finally realized that a thermal dynamic cycle beats like your heart so the sun could not exist if it was a steady outflow of energy. One degree less and it would blow itself out. Hence, it is cyclical rising and falling in intensity.
The eleven-year cycle in sunspots itself builds in intensity like the Economic Confidence Model (ECM) reaching "grand maxima" and "grand minima" over the course of 300 years. The last grand maximum peaked circa 1958, after which the sun has been steadily quieting down. Today, the drop in activity is at its steepest in 9,300 years, which is being ignored by the Global Warming propaganda.
The last Maunder Minimum, during which the sun languished for seventy years, took place from 1645 to 1715 when the sun's brightness declined and the number of sunspots collapsed to almost zero.
A.L. Tchijevsky (1897-1964) did a study on sunspot and human activity. He found that humans responded even creating wars with the swings in sunspot activity.