Posted Nov 12, 2021 by Martin Armstrong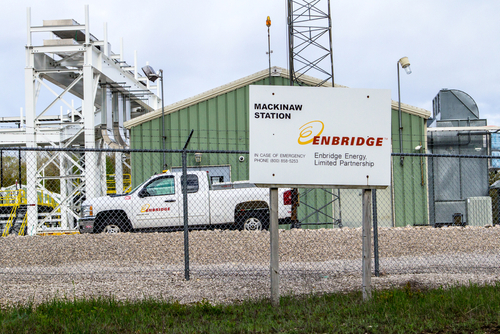 President Joe Biden's Administration is looking to terminate Enbridge Inc.'s Line 5 pipeline from Canada to Michigan. These environmental people who are really controlling the Biden Administration couldn't be happier if the world population was reduced by 50%.
Biden shut down the Keystone Pipeline from Alberta, but what people do not realize is the environmentalists are out for blood. They are pushing to shut down pipeline #5 that supplies a large portion of Michigan homes the energy to stay warm. Line 5 supplies 65% of the propane demand of the upper portion of the state and 55% of Michigan's statewide propane needs. Overall, line 5 transports up to 540,000 barrels per day (bpd) of light crude oil, light synthetic crude, and natural gas liquids (NGLs), which are refined into propane.
These environmentalists want fossil fuels terminated now, despite the fact that renewables will never be able to power everything as is. There will not even be internet full-time. If the Democrats listen to this agenda, when people are freezing, and their elderly family members die from the lack of heat in winter, I seriously doubt that they will find welcoming support in Michigan if they shut down Pipeline #5.