Posted Dec 3, 2019 by Martin Armstrong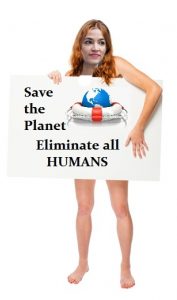 COMMENT: I am really, really upset and astonished by "A LETTER FROM A CONSTITUENT ABOUT HOW HE ADVISED HIS TEENAGE DAUGHTER ON 'CLIMATE CHANGE'".
I am certain that there are more points to be made but here is mine:
Bicycle Do you know they are made of steel, aluminum, plastic, rubber, etc, etc. All ingredients devastating to our planet. The only sensible solution is to walk or if you are in a hurry run. By the way, running will keep you warm.
Cold shower Well I suppose that the water is brought to the house in buckets, made out of some material not harming the environment, from a nearby stream of water. In the winter ok if not possible then sorry, you have to wait for the spring. This will also save a lot of water and cleaning of effluents.
WiFi Oh my god! That means she has a mobile, tablet and/or computer! Discard all of them. Of course in a safe way. Certified recycler is nearby I suppose so you don't have to walk too far.
Horsehair pillow Are you for real? For that, she needs a horse. Why not start with the primary ingredient for growing a horse, HAY! Which by the way is perfect for the mattress. Maybe she can cut off her own hair and stuff her pillow?
I really hope that your wonderful off-spring survives until summer.