Blog/Civil Unrest
Posted Jan 4, 2019 by Martin Armstrong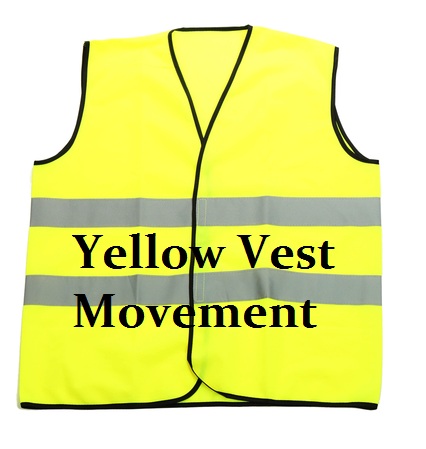 The Yellow Vest Movement that began in France, is spreading. It appeared also in Belgium and it spread to Canada as well. The French arrested the leaders of the Yellow Vest Movement calling them an anti-government charging them for organizing an unauthorized protest, as authorities adopt a tougher approach to try to curb the demonstrations. During the weekend of December 15th, mimicking the Yellow Vest movement in France, protests have formed all over Canada. These are peaceful protests, unlike in France, but they have continued every weekend in various cities such as Toronto, Halifax, Edmonton, Saskatoon, Calgary etc, especially in Alberta and Saskatchewan.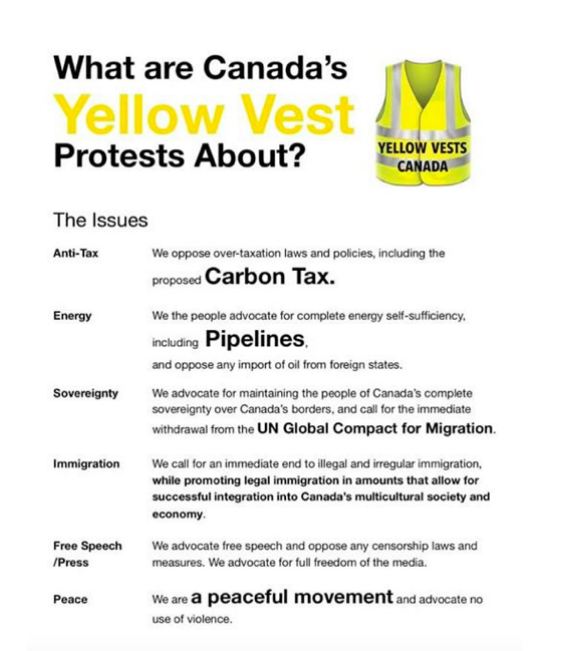 Alberta has long been known as the oil province of Canada and is highly commodity driven. With NDP (New Democratic Party) preventing the expansion of the TransMountain Pipeline
from Alberta's Edmonton to BC's Burnaby after the project has already been approved by the federal government back in 2013, many people are unemployed. With oil in Western Canada
(Western Canadian Select) hitting $11.43 a barrel in November, companies simply cannot afford to stay in business. Combining this with the announcement that the price of vegetables
increased 4%-6% as of January 1st, it's no wonder that many Canadians are frustrated.
This is also apparent as Calgary voted a resounding NO on a bid for hosting the 2026 Winter Olympics on November 13th. An estimate of $5.11 billion was announced with additional extra
costs which were never disclosed, people voted no to the increase the taxation in order to pay for it. The wrong event at the wrong time and people simply can't afford to foot the bill.
Bottom line, too many taxes impact quality of life and no one will take to the streets when they are fat and happy.
What's important here is that not only has Canada joined the Yellow Vest Movement, but it's still going strong every weekend, Christmas, New Years, the protests against rising socialism
continue. Trudeau might have his work cut out for him before the next election in Canada in October 2019.