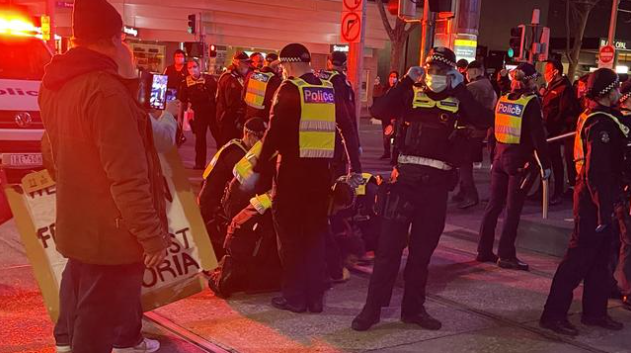 I find it amazing how stupid people can be. Those claiming if everyone just got vaccinated, we would all go back to normal. I know there were Jews in Germany who left early looking at the trend that was emerging and made it to the United States. They told me people were ridiculing them when they left saying it would all blow over and go back to normal. These types of people do not look at what is going on in any depth. They take whatever is said at face value and do not look at motives or connect the dots.
In Australia, the number of people is rising up.  The police in Australia are still violating human rights and supporting the decline and fall of Australia as it descends into tyranny. The protest has erupted again in Melbourne and until the police stop enforcing orders that are inconsistent with international law, there is no hope for Australia. It continues to slide toward an economic apocalypse. They are 110% on board with the Great Reset and those behind the curtain view that if they can end mining and resources in Australia, they will save the planet and bring about the Great Reset.
The TWO primary countries they want to totally suppress are Australia and Brazil.