Blog/Civil Unrest
Posted Nov 29, 2020 by Martin Armstrong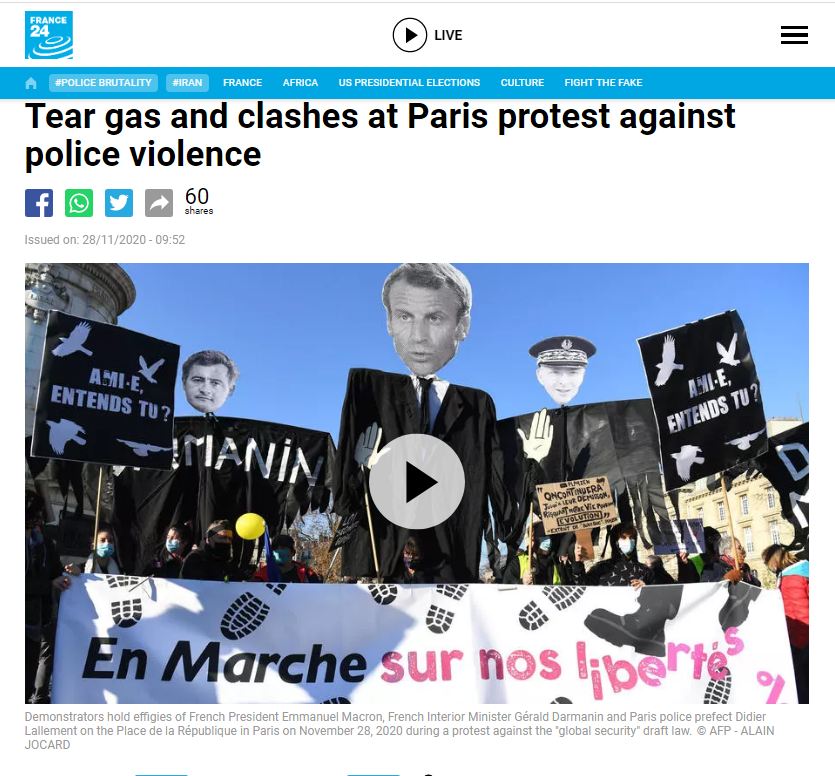 This Communist 3.0 agenda being thrust upon the world by Kaus Schwab and his supporters will lead to major violence and revolutions. Thousands have taken to the streets in France against a new French law that would restrict sharing images of police, only days after the country was shaken by footage showing officers beating and racially abusing a Black man. This case of police abuse has shocked France and the world showing just how ruthless this takeover of the world by Schwab is really all about. Both celebrities and some politicians have condemned the officers' actions and illustrate precisely why President Emmanuel Macron's law to make it criminal to show the face of any police is erupting into an international human rights issue.
Macron on Friday called the incident an "unacceptable attack" and asked the government to come up with proposals to "fight against discrimination". But that is just lip-service. This illustrates that the incidents of police brutality will get far worse if people are not allowed to video such actions.
One of the most controversial elements of the new law is Article 24, which would criminalize the publication of images of on-duty police officers with the intent of harming their "physical or psychological integrity." It was passed by the National Assembly last week while it is awaiting Senate approval. This is showing precisely what Macron is up to – pushing the Agenda 2030 and they know this will lead to violence. The demonstrations across France against the security law took place nationwide on Saturday with the central Place de la Republique in Paris filled to the seams despite the coronavirus pandemic.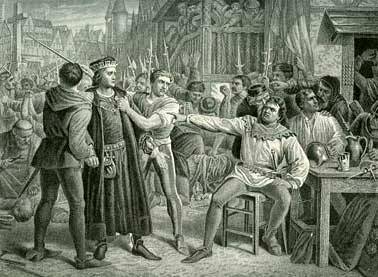 Jack Cade's Rebellion was a popular revolt in 1450 against the government of England. Shakespeare's famous line, the first thing we do is kill all the lawyers, must be viewed in context. The lawyers were the king's prosecutors. During the revolutions that will be rising next year, we will see the people saying the first thing they will do is kill all the police. This law will only provoke it even more. It is best not to be someone defending governments in the front line as we head into 2022.