Posted Jan 26, 2022 by Martin Armstrong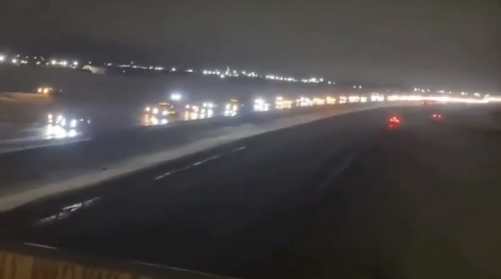 COMMENT #1: The truckers should prevent all food deliveries to the capital. Starve them out!
anonymous
COMMENT #2: This could end up being the single most important Canadian demonstration in support of individual liberty. The repeated attempts by the MSM (and slime balls like Gerald Butts) is proof the elitist morons are very worried about this populist uprising. And of course, Erin O'Toole is hiding under his bed, afraid to stand up for anything that actually matters.
AR
COMMENT #3: This is Freedom Convoy 2022. You may be shocked by Biden's collapse in approval, but he is still highs than Trudeau here in Canada.
HS
REPLY: This is impressive. Trudeau and Biden are merely following the directives of the Agenda 2030 which has been orchestrated by Schwab and his World Economic Forum. The sad reality is that we have to fight for our freedom in a land that claims to be free.