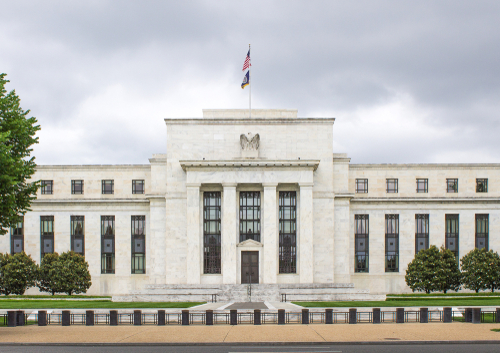 The outage of the National Settlement Service and the Fedwire Securities Service, which provides issuance, settlement, and transfer services for Treasuries and other government securities, was down and this has caused some concern and then conspiracy theories mixed in. The Fed made progress reversing the shutdown within a couple of hours, however, this has illustrated that a long-term outage of the Fed's online services could cause intense chaos across the world financial system, preventing banks and businesses from finalizing transactions and impeding basic banking functions.
The Federal Reserve said an outage of its key financial services on Wednesday was caused by a maintenance mistake and it is taking steps to prevent a recurrence. The official statement read:
"The incident was caused by an operational error involving an automated data center maintenance process that was inadvertently triggered during business hours," a Fed spokeswoman said. Such tasks are normally performed after-hours, she said, adding, "This was human error."
"Our technical teams have determined that the cause is a Federal Reserve operational error," the Fed said on Wednesday on its website. "The Federal Reserve Banks have taken steps to help ensure the resilience of the Fedwire and NSS applications, including recovery to the point of failure."
There was no power-outage so it does appear that the Federal Reserve was honestly calling it a disruption due to an 'operational error'. This raises the issue of concern surrounding digital currency. Indeed, solar flares and other solar–mass ejections that travel through space can overwhelm Earth's atmosphere and generate powerful electric and magnetic fields. These magnetic storms can occasionally be intense enough to disrupt the operation of high-voltage electricity lines. A digital currency system could be brought to its knees with an EM attack.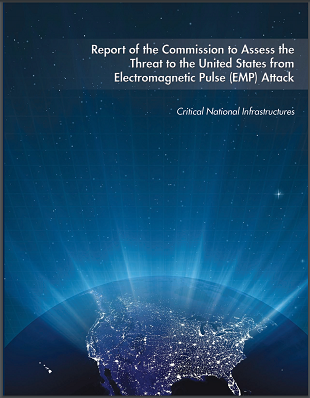 We do have an EMP Task Force on National and Homeland Security which issued a report on China's ability to conduct an Electromagnetic Pulse attack on the United States. China now has super-EMP weapons and could engage in a first-strike attack that could blackout the entire country. China could actually launch a surprise "Pearl Harbor" type attack that could produce a deadly blackout of the entire country. Indeed, China has built a network of satellites, high-speed missiles, and super-electromagnetic pulse weapons that could meltdown the electric power grid, fry critical communications, and even takeout the ability of our aircraft carrier groups to respond. All of this is possible today using EMP weapons rather than nuclear.
The outage at the Federal Reserve was not an attack, loss of power, or anything nefarious. It was indeed a human error. Nonetheless, this outage even for a few hours brought the economy to a halt. This is the system used by U.S. banks to execute some $3 trillion in transactions daily and the outage began around 11.15 am Eastern time on Wednesday, and remained down for more than three hours. Most of the key systems, including the backbone settlement services Fedwire and FedACH, were back online by 3 pm. Fedwire is the system for large transfers between banks which last year handled 184 million transactions totaling more than $840 trillion, or more than $3.3 trillion daily, according to Fed data.
Other affected systems included FedACH, the clearinghouse which generally handles smaller transactions such as paychecks, tax refunds, and utility bill payments. The National Settlement Service (NSS), used by depository institutions with Federal Reserve Bank master accounts, was also shutdown offline. Every other transaction service maintained by the Fed was also affected by the disruptions.
Fedwire Funds is the premier electronic funds-transfer service that banks, businesses, and government agencies rely on for mission-critical, same-day transactions. On a monthly basis, Fedwire handles more than 835,000 transactions a day on average, with a daily average dollar volume of $3.4 trillion.
CHIPS, a private-sector alternative to Fedwire run by The Clearing House, continued to operate normally. ET. CHIPS handles about $1.5 trillion a day, according to its website.