Blog/Central Banks
Posted Nov 7, 2017 by Martin Armstrong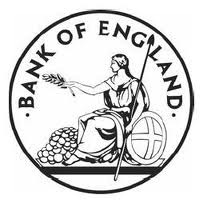 Without real-world experience, today's move by the Bank of England would have cost you serious money. Yes, finally after more than a decade the BOE finally raised rates by 25 basis points to 0.50%. The move has been well telegraphed in recent days and having been confirmed the first thing we see is a 1.5% drop in Sterling. There are always reasons why and this one was no exception. Talk that future hikes will be gradual is the top excuse traders are using for sterling's decline.
Inflation hit 3% in September of this year well above the 2% inflation BOE target so it was only a matter of time for the hike. However, with the future still uncertain ahead of April 2019 and the end of BREXIT talks, it is likely to take a steady hand to drive the 3% back towards target. Gradual rate increases are not what the currency markets wanted to hear but are has been helpful for the long end of the Gilt curve.
It is going to be an extremely difficult task for the Old Lady as she also tries to encourage foreign investment at a time when all help is needed. A weaker currency will not help that hand, but without it, the labour market will suffer.
Weekly bearish Reversal is down at 1.2811 which may well be the target for tomorrow if we see a 300K Non-Farms Payroll report. The close today will have elected Daily Reversals down from 1.3087.