Blog/Capital Flow
Posted Aug 10, 2021 by Martin Armstrong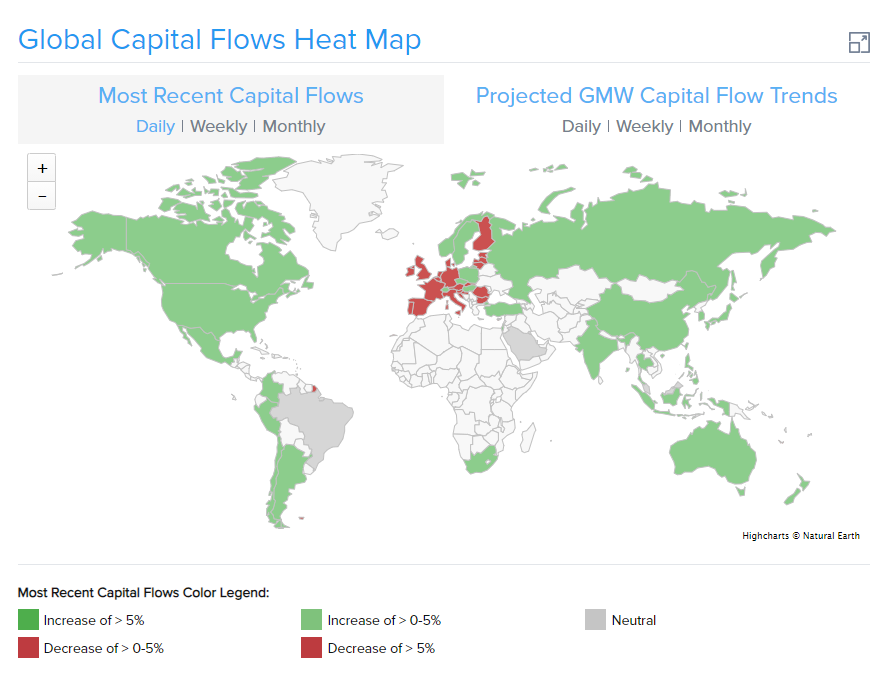 QUESTION: My question is how do I interpret an increase of 5% or more in the capital flows heat map to any country? Does this mean the stock market is projected to go up? the currency? how I am supposed to interpret it?  How I am supposed to interpret it. Can you give me please some examples?
I have been trying to figure it out for a long time now
ANSWER: Our Global Capital Flow Heat Map tracing the money flows in and out of nations. It is collective and includes moving cash, buying bonds, real estate, and equities. It is the overview you will get nowhere else.  It is not forecasting anything specific. What it is doing is showing the major trend. You then look at the various individual reports in that region.
You will find all the major sectors in Socrates from bonds and stock to real estate. Just comparing our US and German real estate indexes, you can see the difference in capital flows which are reflected in the heat map. The Map clearly shows that capital is pouring out of Europe and it is even moving back to China and Russia. Europe is squarely in the hands of the World Economic Forum and the intention to crush the economy to BUILD BACK BETTER is in full swing. Europe will be the first to fall in the world.