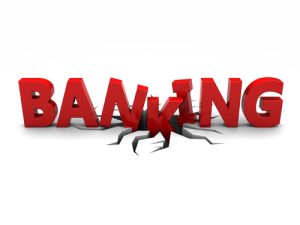 Moody's has cut the credit ratings of ten small and mid-sized banks. The agency cited higher funding costs, rising interest rates, and increased risked due to the failing commercial real estate sector. M&T Bank, BOK Financial, Webster Financial, Pinnacle Financial, Old National Bancorp, and Fulton Financial were among the banks that received downgraded ratings.
But it does not stop there. Moody's is also reviewing six giant banks, including Trist Financial, Bank of New York, Cullen/Frost Bankers, State Street, Northern Trust, and US Bancorp, as they may also be downgraded. Eleven other banks such as Capital One, Citizens Financial, and Fifth Third Bancorp has their ratings changed to negative. Moody's predicts a "mild recession" on the horizon for 2024. They believe the quality of assets will decline with certain banks facing increased risks due to their commercial real estate (CRE) portfolios.
"U.S. banks continue to contend with interest rate and asset-liability management (ALM) risks with implications for liquidity and capital, as the wind-down of unconventional monetary policy drains systemwide deposits and higher interest rates depress the value of fixed-rate assets," Moody's analysts wrote in an accompanying research note explaining the decision. The agency also noted that investors are vulnerable "to a loss of confidence."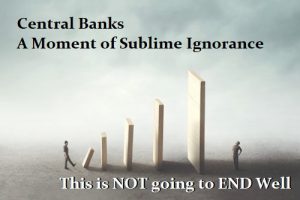 The US banking system is failing. Moody's noted that rising interest rates would "exacerbate" the ongoing banking crisis, and they foresee the Federal Reserve continuing with hikes for longer than anticipated since inflation was never transitory. The Fed maintained artificially low rates for too long, and their attempts to ease inflation by hiking rates are failing, as is the ECB's. We will see the behemoths like JPMorgan Chase sypher in failing banks, making it easier for agencies to switch to CBDC. European banks will be the first to fail, so keep an eye on Europe.