Blog/Uncategorized
Posted Jan 10, 2016 by Martin Armstrong
QUESTION: 
Hi Martin…can you explain more what you meant but what you said below?
Does this mean a long correction that will last thru out this year or longer? or will it just be thru march ..then bottom and head back up thru 2017..? Confused here…what is the …extension mean exactly? Is that an uptrend in the market until and beyond 2017?
If it cracks…how long will it crack downwards?
Thank you
Our Panic Cycles began to turn up this week moving into next week. If we penetrate last year's low of 15370, then we may see a drop to retest the major support area in the 12875-13100 area. We should break the market FIRST and this appears to be setting up for the extension beyond 2017. A monthly closing below 16013 will signal that the market should crack and then we will be set up for a really wild rise.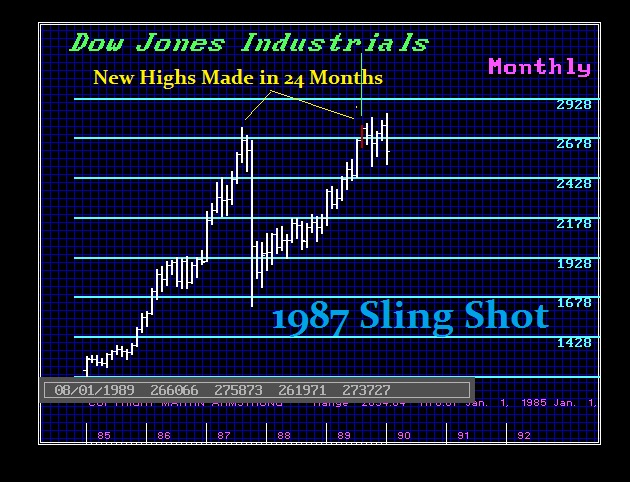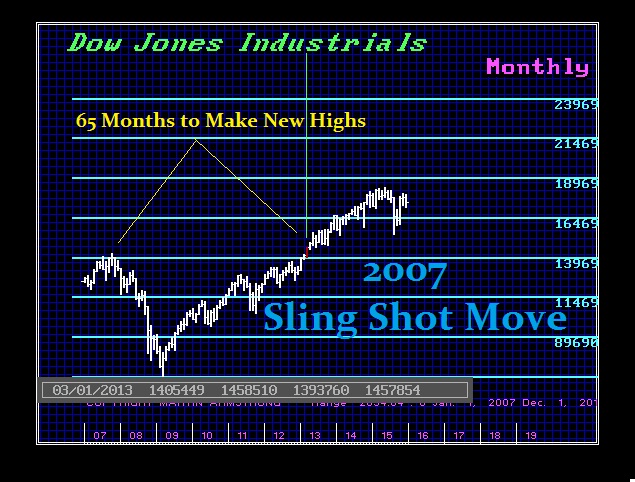 ANSWER: No, this is a Slingshot move more akin to 1987 if we achieve it. A crash would be rather quick in the form of a Waterfall move. Therefore, we are unlikely to see a prolonged decline. It would tend to be short, sweet, and to the point. Everyone would bailout and that would be the fuel to send it back up, for they would not believe the result. Keep in mind this is NOT YET CONFIRMED. We need to elect a Monthly Bearish Reversal at the 16000 area to signal a move to the next zone in the 12900-13100 area on the extreme.