Blog/Uncategorized
Posted Sep 25, 2015 by Martin Armstrong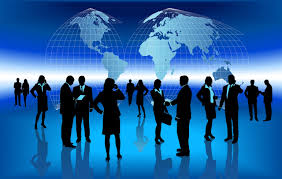 A weak session for Equities in Asia (Nikkei -2.7%), Europe (DAX -1.97%) and the US (DOW -0.5%)had Fund Managers searching for both answers and safe-havens. One market that benefited was the Bond Market with US Treasuries and Bunds both pushing yields back lower. The US 10yr managed a break below the 2.10% yield to a daily low of 2.078%. This move by US market managed to tighten the TY/RX spread back into +148bp. However, the European peripheral markets all made gains against core after MR. Draghi alluded to additional QE at his speech late on Wednesday. The other market that made gains were precious metals where Gold broke above recent highs ($1137) closing at $1155 (+1.93%) whilst Silver also rose +2.24%.
The US Dollar Index (DXY) spent the majority of the day trading around unchanged (96.10); at least until Janet Yellen addressed the press from MIT late in the day. The first comment that the FED still expects to move rates in 2015 was all it needed to move the US Dollar stronger. Immediately, both the Euro and GBP lost around one big figure each pushing the crosses back to the days lows of 1.1170 and 1.52 respectively.
Although the majority of her address was anchored on inflation her opinion does offer a confused view. Arguing the limits of the Philips Curve she expressed a contrast with the real world. Monthly payrolls close to 210k and its expected continued performance, the assumption that energy prices do not fall too far from their current levels and the assumption the economy will not be hindered by a stronger US Dollar the FED are comfortable with rates moving later this year with additional increases over time.
The last five minutes Yellen repeated many of the sentences she had already quoted. She was becoming ill and the Secret Service dismissed anything serious saying she was dehydrated and is getting medical treatment. Nevertheless, it was these long periods of silences that many questioned what was going on. She obviously had the speech prepared and read directly from it illustrating how things are orchestrated.