Blog/Uncategorized
Posted Oct 15, 2015 by Martin Armstrong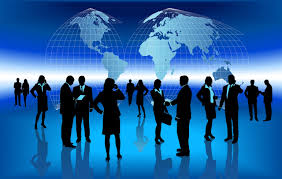 Strong equity rallies all across the globe today with most markets returning between 1.5 and 2.5%. In Europe it took time for both the FTSE and CAC to follow suit but by the end of the day made Europe a clean-sweep. The US markets performed well especially after FED comments.
There is growing speculation that the FED will remain steadfast until early 2016 as William Dudley spoke this afternoon. The comment that I believe spooked the Bond market was, "Prescriptive rules will wind up being behind the curve,"  and that unnerved some traders and ultimately the curve. The front end came under pressure giving back some of yesterdays move with 2's and 5's losing around 5bp whilst the long end 10's and 30's lost 3.5 and 2.5bp respectively. The spread TY/RX gave back 1bp to close this evening at +145bp.
The US Dollar lost as a result of the bond markets reaction but against emerging market currencies but the DXY closed better (+0.6%) as the Euro was down 1% today.
Gold's reaction after todays data (CPI 0% and Claims 255k) was initially lower hitting the days low of $1175 but recovered to close almost unchanged on the day at $1183 (+0.2%). It has not yet been able to close above 1187.50. If that is exceeded for the close tomorrow, then some follow-through should be expected next week.
Tomorrow we sign-off what has been a heavy data week with Inflation numbers in Europe (Market Expects -0.1%) and in the US we will have Capacity Utilization (Market Expects 77.4); Industrial Production (Market Expects -0.2%) and finally late afternoon Michigan Sentiment.