Blog/Uncategorized
Posted Nov 24, 2015 by Martin Armstrong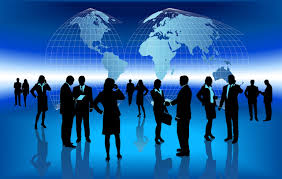 The morning session in Asia was rather dull but all recovered in the afternoon into positive territory with the exception being Hang Seng (which was still down -0.3%). Europe drifted into the negative shortly after the open as news was still focused on the nervous Belgium shut-down. All trading was dull and in thin conditions then the news that Turkey had shot down a Russian fighter jet and equity indices were hit as were their currencies. Upon the news both the MICEX (Moscow Exchange) and ISE (Istanbul Exchange) dropped 2% both lost more ground eventually closing -3.5% and -4.5% respectively. The Russian Rouble made all of its losses (2% at one stage) back to close unchanged on the day. The same could not be said for the Turkish Lira which closed down 1% on the day. US Indices opened lower but recovered all of their losses to close with small gains across the board.
Energy was the other main benefactor of the midday news with WTI and Brent both closing up almost 3% on the day. Gold, Silver and Copper all gained on todays news recording gains of between 0.8% and 1.8%.
The Bond markets also gained on the uncertainty with US Treasuries, Bunds and peripheries all closing strong. Interestingly, the curves for all markets were well behaved with even the front-end being pulled along. The 30yr US closed on the 3% level again with 2's, 5's and 10's all gaining 2BP. The longer term trend continues to show the flattening theme for the US curve.
Mr Carney (BoE Governor) said today that he did not know when British interest rates should start to rise and Andy Haldane (BoE Chief Economist) sounded even more extreme when he said he sees more downside risks for growth. GBP Sterling/Cable lost 0.4% today and was last seen at 1.5070