Blog/Uncategorized
Posted Nov 19, 2015 by Martin Armstrong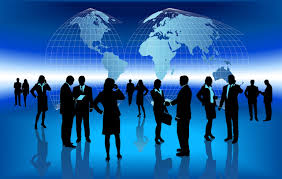 Asia saw a good performance today for stocks on the back of the FED's supportive stance and the chance of a "one and done" approach, an unchanged policy decision by the Bank of Japan but also China cut in its overnight lending facility. In Europe this positive stance continued early in the session but retraced as we neared the close on the basis the US market failed to make headway after yesterdays explosive rally.
The WTI oil had a similar price action to European equities as all early gains were reversed and we closed near the days lows. Traders continue to defend the $40 price level as we appear to chip-away at it every day! Gold saw a rally of around $15 mid morning as a weak US Dollar ignited a reactionary bounce.
It was more a day of USD weakness rather than any other story. Despite UK Retail Sales poor update (Expected -0.5% m/m and 4.2% the actuals were -0.6% and 3.8%) GBP actually performed well on the day last seen up 0.3% at 1.5285. Against the Euro the USD lost 0.7% and against the A$ and Russian Rouble it lost around 1% on the day. The DXY (US Dollar Index) lost 0.65% to close around 98.97. This really should not be a surprise given that the USD has seen such strong gains recently having risen everyday for the past five sessions. Since the FED's minutes release the market is pricing-in an 85% chance the FED moves in December whilst the rest of the Fed Fund Futures curve is pricing in two hikes then a minimal chance of a third throughout 2016.