Blog/Uncategorized
Posted Nov 12, 2015 by Martin Armstrong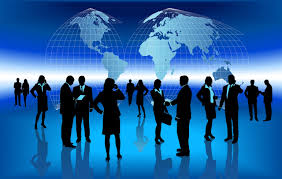 Another mixed set of economic data releases out of Asia overnight resulted in lack of direction for the stock markets. In Japan we saw a weak PPI print contrasted by an exceptionally strong Machine Orders (estimates were +3.3% when the actual release was +7.5%), which managed to keep stocks contained to close almost unchanged at 19,697 (well above the psychological 19k mark). In Europe an initial quiet opening session eventually turned into heavy selling when the Oil market started to fall. Most core European markets closed on their lows (down between 1 and 2%) with Wall Street following suit. The decline in US stocks today (DOW -245 -1.2%; S+P -27 -1.3% and NAS -57 1.13%) has taken the market back to flat for the year.
The falling price of Oil today has been the hot topic across many markets. Earlier news of additional stock piles (inventories) almost four times larger than expected proved too much for a already jittery market. This coupled with an OPEC comment earlier in the week that production levels were to remain unchanged are having a major impact that has resulted in new lows! Last seen WTI was trading at $41.60 which is close to the August low number of $41.38. Interestingly enough, the price of Brent Oil has exceeded the August low and is currently trading at $44.10 (-3.8%) on the day.
With the exception of Oil based exporters (Russian Rouble fell again last seen 66.80 -2.4%) the currency markets had a comparatively quiet market. Euro did recover some of its recent lost ground and was last seen trading around the 1.08 level this evening but questions still remain around the ECB and the additional QE and the depth of the anticipated Deposit Rate Cuts.