Blog/Uncategorized
Posted Nov 6, 2015 by Martin Armstrong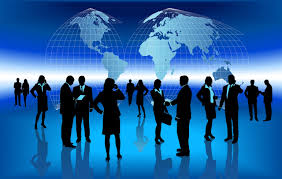 Asian equity markets were strong ahead of the US data with the Nikkei closing a promising week up 150pts (+0.8%) and Shanghai up 66pts (+1.9%). Worth noting this evening is that the Nikkei futures have built upon today's cash gains and are currently up an additional 190pts at 19,480 (+1%). Europe failed to participate following the Asian momentum, that is – until the US Jobs numbers were released and that was the start of all the big moves. Non-Farms expectations were for around the +180k so a +271k print really did set the cat amongst the pigeons! Initially, stocks rallied then turned negative only to spend the rest of the day deciding which way to trade.
That was certainly not the case for the US Bond Market which knew exactly what should be done! Immediately upon the release the front-end was hit with 2's up more than 7bp. After a while trade settled down and we saw the belly (5yr notes) take the weight, with 2/5's  steepening around 4bp (last seen at +84bp). Actually, the long end held up reasonably well resulting in the 5/10 and 10/30's flattening. 10's eventually closed the day around 2.32% and 30's (over the 3% market) at 3.08%.
The FX market saw the majority of the largest movers with core markets losing almost as much as the emerging market currencies. Even ahead of the release GBP had fallen just as much as Thursday trading and by the close of day had lost around 1.2%. The same was so for the Euro and the JPY. Obviously, it was another good day for the DXY closing at 99.28 (+1.25%). There was large scale 2% losses for the Russian Rouble, Turkish Lira and PLZ. It is worth noting some of the minor cores also had rough days with the A$, CAD and SGD all there or around 1% declines.
A print like this sends a clear green light to the Federal Reserve and the whole market knows what to expect come December. We have stated often, the amount of US debt issued by emerging market countries will become a huge problem as the USD strength continues. If the core also joins this trend the repercussions in the swaps market will almost be unprecedented.
Despite those who keep waiting for the dollar to crash and hyperinflation to emerge, they remain ignorant of the global trend and the crisis brewing outside the USA.