Blog/Uncategorized
Posted Nov 5, 2015 by Martin Armstrong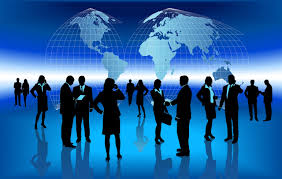 Asia saw good performances from both the Nikkei and Shanghai but it did not extend to the Hang Seng. The BOJ helped sentiment (with some friendly minutes) which finally saw a closing for the Nikkei through the 19k level (+1%). European equities did initially have strength as Retail Sales at 2.9% was better than last months 2.35% but being slightly below the 3% expectation the early rally lost steam. Stronger Jobless Claims helped the US Dollar as the Dow lost early gains but made no solid move in either direction. By the close all indices were around unchanged on the day.
By the time the US markets opened most of the European dealer talk was of the GBP sell-off with many expressing delight that it was not the Euro in the spot light again! Stronger Jobless Claims helped sentiment for the US Dollar, which of course did not help cable but did provide another positive day for the DXY, last seen at 98.10.
The US Treasury market saw renewed steepening on the back of the Jobless Claims number earlier today. However, it really was not going to be that much of a move ahead of tomorrow's release but we did see 2's drop 1bp whilst 10's and 30's gained a basis point. The belly of the curve was rather as it acted as the pivot, eventually closing the day almost unchanged.
Also, worthy of a late note is that both the yellow and the black gold continued to be sold today. TWI lost 2% whilst Gold lost only 0.25%.
All eyes down for the non-farms tomorrow. Expectations are for a +180k and 5.1% print.