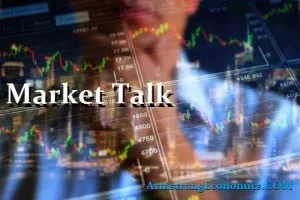 China's core indices continue to make ground having made their mark on the world stage last week. Both Hang Seng and Shanghai closed almost 1% higher building on recent gains as money is being reallocated towards domestic ventures rather than international, as was the talk today. The Nikkei inched higher but only as the JPY lost ground again. The Yen was seen around mid 111's as we approached the US close. No trade in the SENSEX today as we begin the EID holidays.
In Europe some talk was surrounding the pre-emptive strike of the two regional Italian banks (Veneto and Banca Popolare di Vicenza) that were wound down and assets given to Intesa Sanpaolo for a small sum. Having seen the events in Spain just a couple of weeks ago, there was little surprise that Intesa completed the trade being the second largest bank rumoured to normally shy away from risky business. This news gave a positive boost to Financials, the Euro, core European indices and peripheral spreads in the fixed-income market. Economic data provided additional support for Europe after the German IFO released better than expected at 115.1, compared to the previous 114.6. In the UK the conservative party has finally agreed terms wit the DUP which boosted GBP. However, this strength did not last long and by close of London had reversed to close small down on the day. In US trading it continued to trade a little heavy with prices last seen trading a touch over the 1.27 level.
US finished mixed Monday with Financials helping some of the ailing Tech sectors after the FED and Italian moves over the weekend. Energy prices bounced after last weeks losses but had little effect on core stock. The fact that Europe is finally looking at ways to support their banking sector is constructive, but when comparing European and US banks health there is still a substantial difference in favour of US names. All core US indices closed mixed as the DXY made a small gain and was last seen 97.12. Given the overall confidence the Italian banking sector provided was reason enough for a $12 decline in the price of gold ($1242 last seen).
2's closed 1.33% (-1bp), 10's 2.13% (-1bp), 30's 2.70% (-1bp), Bund 0.24% (-1bp) closes the US/Germany spread unchanged at +189bp. France 0.59% (-1bp), Italy 1.88% (-3bp), Greece 5.30% (-2bp), Turkey 10.16% (u/c), Portugal 2.88% (+2bp) and Gilts 1.01% (-2bp).