Blog/Uncategorized
Posted Dec 4, 2015 by Martin Armstrong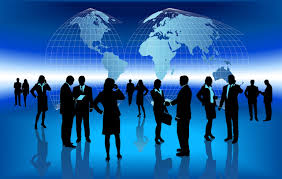 Asia caught the end of the US session this morning as all three core markets responded with falling prices. The Nikkei performed worse of all losing 2.4%, while the Shanghai and Hang Seng returned -1.3% and -0.9% respectively.
European markets attempted to bounce after yesterdays declines but a non-farms payrolls number spurred the US but at Europe's detriment. With the non-farms (+211k and rate unchanged at 5%) supporting the Federal Reserve hiking rates in December story, stocks recaptured all of Thursday's losses resulting in positive gains for the year. The DOW eventually closed over 370 points (+2.12%) higher but just off the days highs of +389 points.
Oil once again broke the psychological $40 mark after OPEC agreed to rollover its policy and has spent the last few days flirting with the level. Closing the day -2.43% has put the black gold closing on the weeks low.
Gold had a very welcomed $25 rally today to close the week at $1086 (+2.4%). The interesting thing has been the fact that ISIS grabbed about $450 worth of gold bullion from Mosul's central bank making it the richest terror group ever.  ISIS believes the global economy's current system of paper money is a doomed adopted the same logic as many of the gold promoters. A video produced by the ISIS propaganda media unit explains this in a five minute video online pictured above illustrates that  ISIS has an agenda to end paper money. The rally came on the Benchmark target.
US bonds recouped some of yesterdays declines with 10yrs bouncing over 6bp to close the week at 2.27%. Meanwhile Europe found it difficult to rally especially after the main buyer had declared yesterday that they are not to increase the purchasing amount, whilst cutting the Deposit rate to only -0.30% from an expected -0.40%. European Bonds traded heavy all day and noticeably the US/German spread tightened yet more today to close around +158bp (5bp tighter on the day). 30yr US Long Bond closed the week marginally over the 3% level at 3.01%.