Blog/Uncategorized
Posted Dec 2, 2015 by Martin Armstrong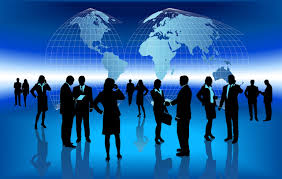 Rumors between dealers that Chinese authorities could be about to introduce new incentives to boost property prices saw the Shanghai Index rally 2.3% in today's trading. The Hang Seng closed marginally firmer also (+0.5%) but only a smidgeon in comparison. The Nikkei did not benefit from a weekly close above the 20k level and so today saw a 74point loss closing down 0.75%.
In Europe we saw a mixed close with losses seen in the DAX and CAC (-0.65% and -0.2%) whilst the FTSE gained 0.4% but saw losses in its currency (GBP -1.2%). Poor Euro-Zone inflation data (0.1%) remains well under the expected ECB annual target rate of 2%. Dealers are still waiting ECB meeting Thursday for additional stimulus action.
In the US this evening we heard from Fed Chair Janet Yellen and her declaration that their decision remains in the balance ahead of the December meeting. Meanwhile earlier today we saw the ADP release above the expected 196,000 as we saw a healthy 217,000 jobs created in November. Obviously, Non-Farms is due Friday so today's ADP number is pushing-up dealers expectations above the 200,000 forecasts! All this news did not provide support for US stocks and late in the day the DOW was off around 157 points being led by Oil stocks. This sell-off puts the Dow into negative territory for the year.
The strong US Dollar, a build-up in inventories and only modest growth projected in the Beige Book all added to push Oil to close below the $40 level (on the day down 4.1%). Many districts within the report were driven only by temporary and entry-level positions and therefore insufficient to project a stronger outlook. Gold equally saw heavy selling pressure and was last seen around 1% lower at $1052.
Given the Beige Book, the ADP report and Janet Yellens' comments the Bond market saw curve flattening yet again. As we expected the losses continue to be focused on the front end with 2's and 5's the main victims. 2's lost 3.5BP with 5's down 5BP and 10's losing 3BP. Interesting that 30's were almost unchanged at 2.91%. The 10yr spread between US and Germany closed +170BP.