Blog/Uncategorized
Posted Dec 23, 2015 by Martin Armstrong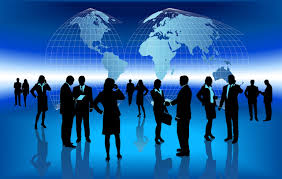 A definite Christmas theme today with most markets meandering into the festive season. Japan was closed for annual holiday (Emperor's Birthday) and many markets were on half-day (Hong Kong, Singapore, Philippines and Australia). The PBOC set mid-point for the Yuan at 6.4731 but saw the market push it to 6.478 (don't forget the range can be within 2% of set).
In Europe, the markets reacted positively to a reaction rally in the oil price reversing a lot of the recent declines. The core (DAX, CAC, FTSE) together with IBEX all saw good returns today finishing over 2.25% across the board. Oil was very much in focus today when US crude prices rose(4.7%) above those of Brent following an unexpectedly large drop in US crude inventories. Given this move many oil stocks (Tullow, Seadrill and Statoil) all ran the lead as individual's exceeded 5 -10% returns on the day.
Today was the last full day's trading for 2015 in many markets and at last we saw the seasonal Christmas rally. The DOW, S+P and NASDAQ all closed around 1% firmer on the day. The story on the this side of the pond is the same as the other and all are discussing the oil price today. Figures released by EIA (Energy Information Administration) reported crude inventories fell by 5.9 Million barrels last week, whilst the markets were anticipating a lower 1.1Million. This helped WTI trade inline with Brent at $37.80.
Precious metals (Gold/Silver) traded marginally weaker and in a very tight ($5/15cent) range. The bond market did see selling on the back of the oil and stock rallies. 10yr US Treasuries lost 6BP today talking the close to around 2.25%. We saw steepening in the US curve as 2's lost 3BP and 5's lost 4BP. Over in Europe the Bond markets were also under pressure and the German 10yr closed this evening at 0.63%. Closing the US/Bund 10yr spread at +162BP.