Blog/Uncategorized
Posted Dec 15, 2015 by Martin Armstrong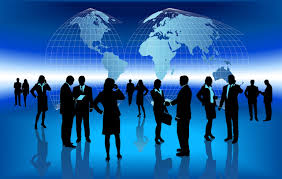 All Asian markets failed to show positive signs but it was the Nikkei that was probably more of a concern, having rejected the 19k figure despite a strong open and morning session it eventually closed -1.65%.
Core Europe saw a strong day with all Indices going from strength to strength. We saw UK inflation data which helped FTSE along but had a negative impact on Gilts. the talk of the morning was how oil turned itself around aiding all core equity markets but at the expense of core Bund and peripherals bond markets. The more oil rallied the more equity markets rose. All this ahead of the FED tomorrow.
As we saw some good numbers (US CPI 0.2% M/M and Core CPI +2% Y/Y) which matched the Fed's target for the first time since 2014. This incentivised both the US equity markets and the US Dollar. The DOW finished with an impressive +0.9% gain (+156pts) off its days high of 17,625 but an impressive performance all the same in front of the highly anticipated Fed hike. Oil gained around 3% on the day with TWI and Brent both up around $2 each at 36.77 and $38 respectively.
Given the strong CPI data the Bond market took a bit of a heat today. With US 10's losing around 7bp has put the yield at the close around 2.26%. In Germany the 10yr Bund also lost ground closing this evening at 0.65% (puts the spread at +161bp).
In currencies the USD powered ahead with the DXY (US Dollar Index) closing with gains of +0.6% at 98.23. Core currencies (JPY, GBP and EUR) lost around 0.7% each.