Blog/Uncategorized
Posted Dec 10, 2015 by Martin Armstrong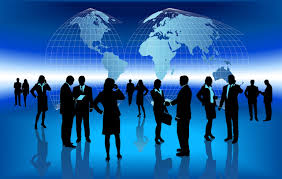 Japan opened weak following the poor close in the Dow yesterday especially having seen triple digit gains at one stage. Given that Hang Seng and Shanghai were both under pressure all day it was not a surprise all markets closed negative. All European indices opened lower and it was only the DAX (aided by the Euro's weakness) that managed to recover and close with small gains. The Dow opened unchanged on the day but soon turned positive hitting its peak mid-afternoon when we saw a 200 point gain. This however proved unsustainable and in the final hour lost half of that gain, still this remains an impressive display considering the Oil market today. The Oil price still remains centre-stage, for all markets, as today we saw both contracts (WTI and Brent) trade over 1% lower again today. WTI spent a lot of the day trading below $37.
The USD was the talk of the day where we saw gains made against most of the majors and watched the DXY (USD Index) move higher again (last seen at 97.81 (+0.50%)). The Euro resumed its weakness (109.40 -0.90%) as rumours that traders are re-entering the carry trades circulated dealing rooms. The Australian Dollar did well following a better than expected employment number (expected -10k actual released was +71.4k), gaining 0.9% on the day. SNB (Swiss National Bank) left rates on hold and so benefited the currency slightly against the USD. South Africa has been a hot topic of conversation amongst dealers today when we saw the Rand fall to 15.34 (-2.5% on the day), after President Jacob Zuma surprised the markets when he dismissed the Finance Minister.
In the Bond markets we saw the US curve flatten but only by a small amount. 2yr bonds gave up 2.5bp and was last seen at 0.95%; 5yrs lost 4bp last seen 1.675%; 10yr were +1bp at 2.225 and lastly 30yrs (despite additional supply) remained below 3% level and were last seen trading at 2.965% which is almost unchanged on the day. Meanwhile in Germany 5yrs were last traded at -0.085% and 10yrs last 0.58% brings the spread at 5's to +175.5bp while 10yr spread was last seen at +164.5bp.
All eyes will be on the big economic data out of the US tomorrow especially ahead of the FED's highly anticipated announcement next week. Tomorrow we see PPI (Expected 0.1% previous -0.3%); Retail Sales (Expected 0.3% previous 0.1%) and finally later in the day University of Michigan Sentiment Index (Expected 92 against a previous 91.3).