Blog/Uncategorized
Posted Jul 3, 2015 by Martin Armstrong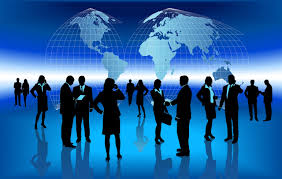 As you would expect ahead of July 4th weekend, volumes were a fraction of their norm – as if they were not poor enough! Asian equities were the early talk today and the possible investigation into the recent wild volatility of the Shanghai (SHCOMP) equity market – today closing down almost 6%. An interesting point of fact is that the past three weeks decline in shares is valued at roughly $2.9tln roughly the size of the UK economy. However, YTD (year to date) the market is still up an impressive 14%.
European bond markets saw reasonable gains all around with a combination of poor PMI's (Purchasing Managers Index) and the uncertainty of Sunday's Greek vote. I am to wonder if PM Tsipras has taken the heuristic approach to problem solving whilst also playing a safe option and declaring that the only way for Greek debt to become sustainable is with a 30% haircut and the offer of a 20 year grace period!  It certainly put a bid under European bond markets ahead of the weekend recouping much of yesterdays losses. Rumours also around today that the ECB expanded its pool of assets to now include quasi-government bonds. Italian utilities Enel SpA, Snam SpA and Terna SpA – Rete Elettrica Nazionale are some of the borrowers that may now be purchased, which is one of the reasons I was told aided todays performance of BTP's (Italian Gov't Bonds); which tightened 4bp against Germany.Currencies were reasonably well behaved with Sterling a little weaker -0.3% last, the Euro holding-in but saw the A$ lower by 1.4%.
Oil suffered today Brent at 60.55 lower by 2.45% last trade I saw and WTI (West Texas Intermediate) at 55.52 (-2.48%).