Blog/Uncategorized
Posted Jul 10, 2015 by Martin Armstrong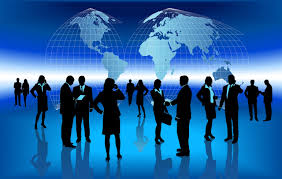 The renewed compromised has, in the eyes of the market, already been accepted and everything is back to normal and all is forgotten! Well, that is certainly how the markets have reacted today after the new austerity news broke. Of course this too will fail as the economy turns down and these politicians, who always view the public as an endless supply of money, realize that hunting the people results in lower economic growth. Honestly, raising taxes to 70% would just make me head for the beach and shut down everything for it is pointless to work when your government opponent is just extremely hostile.
On queue the Chinese market bounced and at one point, was higher by almost 7%! With the exception of Tokyo all markets found their wings today with solid gains in most major Asian Indices.
Greece certainly spurred-on the European markets from the opening and never really looked back. Most core European stock indices were up by between 1.5-3%. After a volatile week of what could have been to start of the end for Europe, this afternoon the hopes were that we could be back to normal by Monday. Must admit that sounds rather hopeful from an even optimistic view point. The people here in Greece are asking what was the vote all about last weekend!!! But, the numbers are the numbers and we wait for the next saga this weekend. This evening the Greek Parliament are debating the proposals, and the ECB discuss the reforms over the weekend, but it will be interesting to see if it is accepted domestically as quickly as the markets were prepared to comply.
Core bond markets around the globe had a very heavy day with yields higher throughout. US 10yr added 11bp to the current yield of 2.41% but worth also keeping an eye on Germany where we saw the 10yr yield last trade at 0.905%. This makes the 10yr (RX/TY) around 150.5bp.
2yr Greece paper gapped tighter by 2,150bp (32.5%) but with no trading (just being marked lower we hear).
Given all this risk-off trading the US Dollar suffered across all markets losing 1.4% at one stage against the Euro.