Blog/Uncategorized
Posted Nov 18, 2014 by Martin Armstrong
I am pleased to introduce Ashley Warren who has taken up the position of CEO of Princeton Economics International, Ltd. Ashley has the TRADING experience globally and has been on the institutional side of our client base attending our conferences from Tokyo to Berlin and everywhere in between. Ashley will also contribute to the Institutional Blog. Those working for institutions know how frustrating it can be unable to speak as part of your employment contract. Ashley is excited for the first time to be able to speak out given the stark differences in perceptions between the trading side and board management in banks. Ashley is joining the team at a critical moment when the world is going to need people with REAL experience – not theory and sophistry
I hereby proudly introduce – Ashley Warren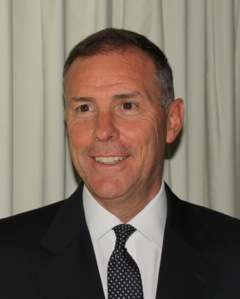 Ashley Warren – CEO of Princeton Economics International
I had always thought that volatility was chasing me around the globe but after reading Martin's articles for over twenty years, I have come to realize it was just the natural flow of money. As a trader I have never been one for blindly following the herd and have always looked for the facts. Now, with the imminent launch of Socrates, the facts will be  presented to me!
My trading career started back in 1979 when I joined C Czarnikow in Mincing Lane in the City of London. As a trainee Futures Trader looking at Soya, Grains and the soon to be most volatile market in the world, "Potatoes"! I cut my teeth on volatility when the Potato market traded from £22 per ton up to £179 per ton because of something called the Colorado Beatle. It was certainly a case of in at the deep end for me but I say even now, "a fantastic apprenticeship". After two years I was approached by Cargill to lead  Potatoes, Grains and the BIFFEX (Baltic International Freight Futures Exchange)     trading. After a short spell in Sydney, Australia having been trading everything from Wheat, Gold, BAB's and Australian All Ordinaries I was ready for my next market.
Volatility continued to follow me as I joined Nomura in early 1987 to trade US$ Fixed-Income Bonds. My first experience trading bonds but again, there's nothing like being thrown in at the deep end! Things went very well and I was promoted to Associate     Director to manage the prestigious Yen Bond desk, in 1990, just when things were getting interesting.
After six years with Nomura I was recruited by (the then) Paribas to create a team and build a Yen desk in London. Known as the ECU house of its day, Yen for them was non-existent but I have never been one to decline a challenge.
Despite living in Tokyo but with Japanese 10yr yields trading down to just 77 basis points the volatility had returned to Europe and it was time for me to return home. Upon my return to London I rejoined Paribas and was asked to develop the Jumbo Pfandbrief desk (German Mortgages) working between Germany and London. By then, knowing credit markets well, put me in a good position for when the Russian default hit in 1998. As I was, by then, an avid reader and investor of Marty's work the Russian default was no surprise to me. The success of that summer led me to manage the long end of the European government bond market, where I stayed to eventually complete 11yrs with BNP Paribas on and off.
Between 2003 and 2010 I moved into Emerging Markets still trading but also managing everything from Credits, Government Bonds, CDS, Swaps and FX. Again, volatility followed me around whilst running the Emerging Markets desk over the Lehman crisis. It was exposure to Emerging Markets that eventually led me to the Middle East as Head of Trading for ADCB in 2010.
I am not so sure I could have survived the past thirty-five years trading the financial markets had I not been supported for the last thirty by my wife, Maureen. They say traders are arrogant, self-opinionated, impatient and generally have an overly self-righteous opinion – I must be an awesome husband!
I have now just accepted my biggest challenge yet but with thirty-five years of managing risk, people and businesses I know I am definitely ready. Princeton Economics International Ltd, as the financial arm of Armstrong Economics, has much to offer both in terms of support and leadership. It is my privilege to take the helm as CEO and I intend to lead this company forward to a bright and healthy future with hopefully not too much volatility.