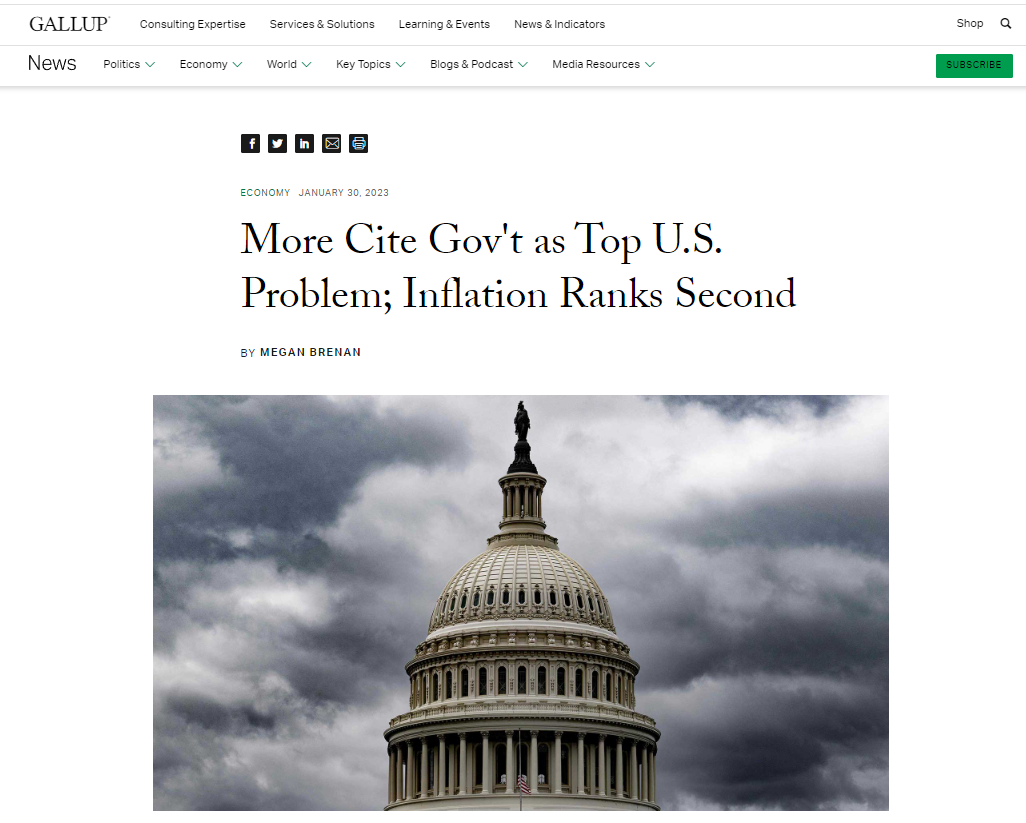 Gallup has just confirmed what our computer has been forecasting especially since 2011. The majority of Americans now say that a lack of leadership from President Biden and Congress is the country's biggest problem and that means the entire world. Perhaps aliens should have a right to vote for the decisions of the Biden Administration are destroying lives around the world.
The Gallup Poll shows that it is the collapse of confidence in a government that is now viewed as the greatest threat even more so than inflation, ​the immigration crisis, and the state of the economy. Despite Americans suffering economically with higher taxes and inflation reducing the standard of living, they have cited that "the government/poor leadership" is now in the No. 1 spot taking that place from inflation over the past year. Gallup has reported that 21% of Americans name our incompetent government as the "most important problem facing this country today​" compared to the 15% who said so last year, a Gallup Poll found.
​Inflation and the economy ​came in last year as the top two issues — tied at 16% each — followed by the government (15%), immigration (8%), and unifying the country (6%). ​However, over the past year, Americans' concerns with the economy fell 6% to 10%, with ​inflation falling one point to 15%, and immigration rose 3 points to 11%.
Just wait until they realize that the Biden Administration is so incompetent, it has allowed the Neocons to wage World War III on two fronts – China and Russia. These people will destroy Western Civilization and that is what 2032 is all about.