Blog/Uncategorized
Posted Oct 9, 2015 by Martin Armstrong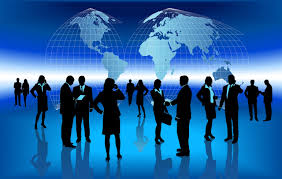 We saw some solid gains in Asian Equities ranging from +0.5% (Hang Seng – highest close since the summer) up to the impressive 1.5% from the Nikkei. Generally, confidence in Asia is creeping back-in but dealers are saying that is only as long as the Shanghai Index remains above the psychological 3k level (closed today at 3,183 (+1.3%)), then investors and the authorities are happy. European Equities continued yesterdays pursuit and the talk today around London is the speculation of the developing issues in the US (concerns over the debt ceiling given the leadership vacuum). We have a few days yet before it will be front page news but it is an easy sell of the, "Just in case trade", especially as we are in the final quarter for 2015. US stocks had a rather dull Friday having traded in and out of the black all day but finally closing marginally higher.
The DAX was the best performer in Europe eventually closing +1.2% on the day. The CAC and FTSE really did not know which direction to follow and so – after playing around unchanged all day – both eventually closed small positive.
Metals had another good day with Gold rallying over $11 closing at $1155, whilst Silver returned +0.45% and the star performer today was Copper +3.5% and Platinum +2.8%.
The US Bond market had a relatively weak morning session but recouped all of that and more in thin afternoon trading. Initially, we saw weakness pushing 10's out to 2.13% but late buying brought that back eventually closing at 2.085% on the day -1bp. The US curve finished flatter by 1.5bp at +144.5bp. The European markets tended to drift a little today resulting in the TY/RX 10yr spread closing at +147.5bp. This recovered a little of yesterdays 4bp widening but this is a spread that could get volatile given both markets are focusing on very different issues presently.