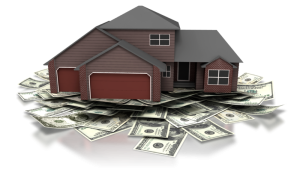 High demand and a low supply is causing home prices in the US to soar. The S&P CoreLogic Case-Shiller 20-city home price index found that all 20 major cities experienced double-digit gains in October, with the overall index posting an 18.4% increase from a year prior. Housing prices increased at a slower pace than September's 19.1% increase, but many are taking advantage of the low rates while they last.
Phoenix saw homes soar by 32.3%. Unsurprisingly, two major cities in Florida saw notable gains in Tampa (28.1%) and Miami (25.7%). Minneapolis and Chicago saw the least significant increases at 11.5%.
Mortgages declined to 3.05% for 30-year mortgages last week, while the 15-year fixed-rate loan fell to 2.66%. Mortgage rates sat beneath 3% at the beginning of the year, slightly rising in a zig-zag pattern throughout the year. Real estate experts have a high expectation that rates will rise in 2022.