Blog/Real Estate
Posted Jul 28, 2022 by Martin Armstrong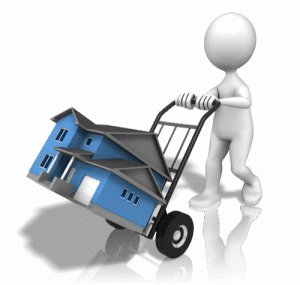 The US Census Bureau reported that 8.4% of Americans moved in 2021, beneath the 9.3% who moved at the height of the pandemic panic in 2020. Numbers for 2022 may show an uptick in migration to the suburbs or rural areas. Our models indicate that overheating in the housing market will be less prevalent in less populated areas as we are not merely dealing with housing inflation but also mass domestic migration.
Housing may be cheaper in rural areas, but there are additional costs associated with living in the country. There is no public transportation, and people must travel longer distances for work, groceries, shopping, health care, and more. Energy prices are sky-high, and simple trips cost significantly more. Iowa State University professor Dave Peters, as reported by the AP, has been studying the impact inflation has had on rural America. Peters estimates that rural households pay $2,500 more per year for gas alone compared to those living in cities.
Still, prices for housing in the country v the city more than makeup for increased energy costs. Remote work has made rural living a prospect for many Americans. The National Association of Realtors found that rural areas saw a 54.6% uptick in inbound moves in 2021, followed by micropolitan areas (i.e., small towns) at 53.8%.
In January, the Association of Equipment Manufacturers (AEM) said that certain remote workers were enticed by rural life after pandemic burnout. They found that people were seeking to abandon the hustle and bustle of city living, citing lower living costs, safer environments, fewer people, no traffic, lower housing prices, different cultures, and politics.
Gone are the days of people flocking to the cities for opportunities. As long as there is an internet connection, the modern American can work from anywhere. As the average potential buyer is priced out from their hometown, the prospect of rural or small town life is increasingly enticing.