Blog/Socrates
Posted Jun 24, 2015 by Martin Armstrong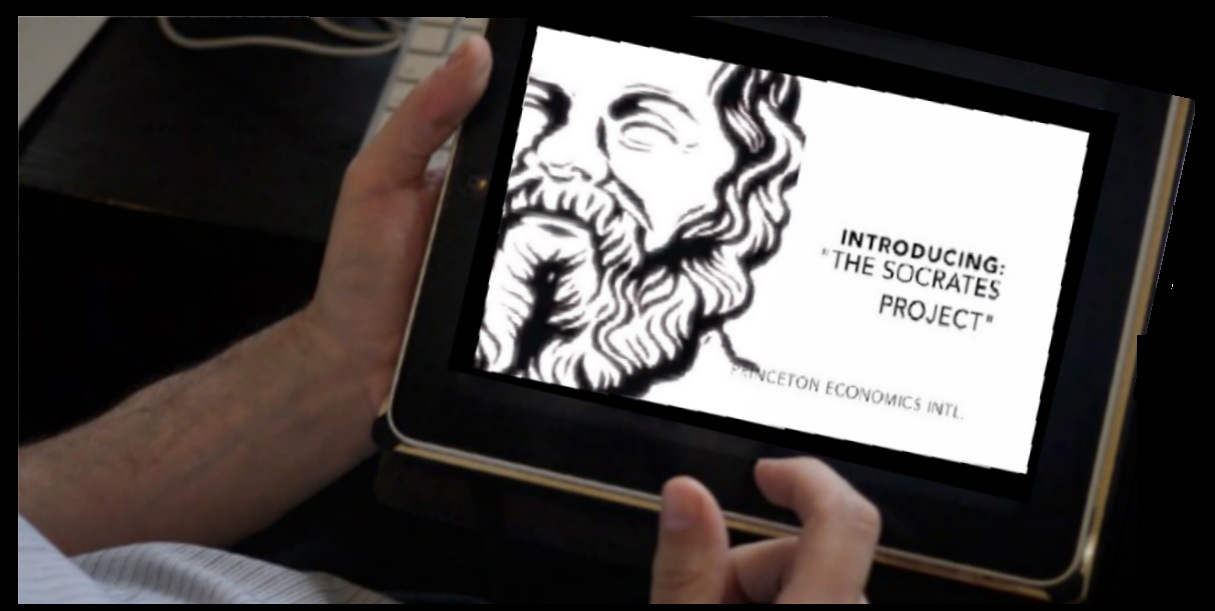 We will be launching first the main analysis to an expanded beta group of about 300 clients. While that is in the final stages of making sure any bugs are squashed, we are also bringing into the final development for an initial launch the ability to pose questions to Socrates. These will be limited at first to market forecasting. We are finishing up correlation access and history access. You can even ask what fundamental took place with highs and lows.
This has been more than 30 years in development. This cannot be duplicated in a few months. The scope of this project has been a lifetime of work. This includes everything from asset allocation to having Socrates build recommended portfolios. There is absolutely nothing similar to such a system.
To project our technology, we will most likely be launching a public corporation in Hong Kong ASAP. We have no choice but to take this road given the aggressive nature of governments we see over the next two years. We must de-individualize what we do and transform everything into a public entity. This appears to be the only way forward. We will most likely launch first, and then open up to clients. We are in the process of making those decisions on how to proceed. We will keep everyone informed.