Blog/Socrates
Posted May 11, 2016 by Martin Armstrong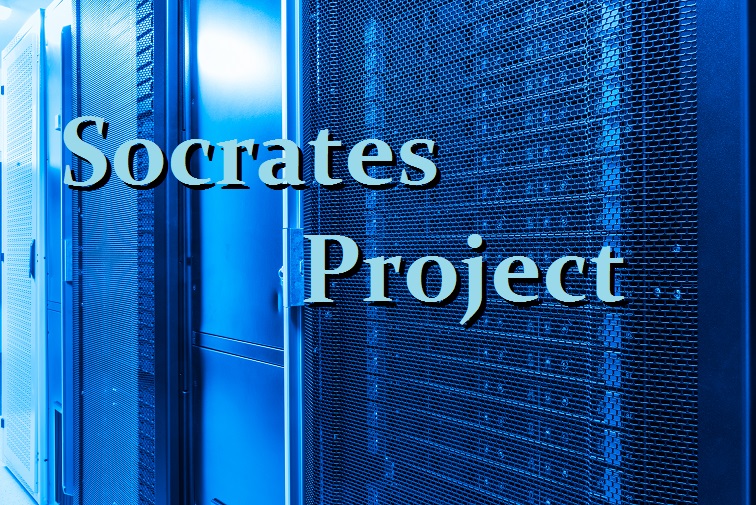 The biggest problem with analysis is that we are all human. Anyone who expects someone to forecast the economy or markets based upon their personal view is just out of their mind. Nobody can be consistent for we are all human and make mistakes. The only possible way forward is to achieve a quantified model that correlates everything to show you the trends. If you are looking for someone to be right from a gut perspective, good luck.
To be a good trader you have to go with the flow and NEVER marry one position. Like Bretton Woods, history will dictate it would fail, but that did not stop politicians from trying. The key is TIME and the length of time a trend prevails. The Saudi peg to the dollar will fail. That too is just a question of TIME. Our goal here is to deliver a first class AI system that will provide an analysis that is not driven by bias or human emotion. If you eliminate that, you achieve objectivity.
Attendees from last year's WEC have had access to the Trader preview site. This was just a static version of what we used for the conference, and does not come close to the final version. The Trader preview was originally intended for demonstration, but this has been a work in progress. We have been working out the kinks for translating Assemble to a high-level language to move to a WEB format, which has not been easy.
Phase I will provide the Reversals and timing on everything in the system. We are looking at the feeds since there have been some bad ticks coming from the data provider, which is not acceptable. We are working on the filters for those errors. Naturally, when you are importing data on everything that moves, it is hard to check all entries every day.
Below is a sample of today's post:
SUMMARY
We should see a trend change come May in NY Gold Nearest Futures so pay attention to events ahead. Since the last key low of 1064.5 established on Thursday December 3rd, the market has continued to press higher reaching 1306 after a 107 day rally peaking on Monday May 2nd. This market has not exceeded last year's high of 1307.8, which is about 0.13% above the recent market rally yet we have not penetrated last year's low of 1045.4 either making this an inside trading year. Moreover, we have consolidated for the past 7 days from this last recent high. So far the rally has been a respectable advance measuring some 24%.
Currently, we have not elected any Daily Bearish Reversals from this new high of Monday May 2nd. The immediate Daily Bearish Reversal to watch lies at 1241.3 but focus more on 1240.6. A closing beneath this level will signal a temporary high is in place. Additionally, 1289.6 offers some technical overhead resistance for now. Moreover, our Daily Bullish Reversal to watch stands at 1303 and it will require a daily closing above this level to signal new highs lie ahead. We need a daily closing above 1288.4 to imply a further rally is unfolding technically speaking. We have elected 2 Daily Reversals from the reaction low of Tuesday May 10th leaving us to watch 1288.5 on a daily closing basis to signal a further adavnce ahead. Nevertheless, we did close bearish on our momentum indicator and bearish on the trend indicator.
Since the last low of 1088.3 established the Week of November 30th, the market has continued to press higher reaching 1306 after a 22 week rally peaking the Week of May 2nd. This market has remained as an inside trading year. Last week was a new high at 1306, which was up for 5 weeks from the last minor low the Week of March 28th at 1206. This market has been very strong electing all four Bullish Reversals from that last low as well.
Currently, we have not elected any Weekly Bearish Reversals from this new high. The immediate Weekly Bearish Reversal to watch lies at 1225.3. A closing beneath this level will signal a temporary high is in place. Additionally, a closing beneath 1270.6 would also imply a technical based pause in the uptrend for now.
Following the high of 1307.8 established during January 2015, we have declined into a low at 1045.4 created during December 2015 overall for 11 months electing in the process 4 Monthly Bearish Reversals. The low formed at 1045.4 did penetrate the technical channel at 1070.13 which offered initial resistance. However, this is now presenting some technical support since we have closed back above this level.
Consequently, NY Gold Nearest Futures has bounced from that low established during December 2015 for 4 months creating a reaction high at 1299 during April failing to exceed the previous high. We elected the three Monthly Bullish Reversals from that low at 1045.4. We need to focus on overhead resistance at 1361.9 on a closing basis. A closing above this number will imply a further rally briefly. Failure to achieve such a closing warns of a retest of support. From the reaction high at 1306, we have not yet elected any Monthly Bearish Reversals so support lies at 1061.
---
PHASE II LAUNCH
We are also porting over the trading for Phase II launch. This will enable you to backtest Reversals using various combinations of time from very short-term to long-term as well as for hedging strategies. Each combination produces a different result. You can trade very near-term or step back and just trade with the major trend.
---
Institutional Proprietary Tablets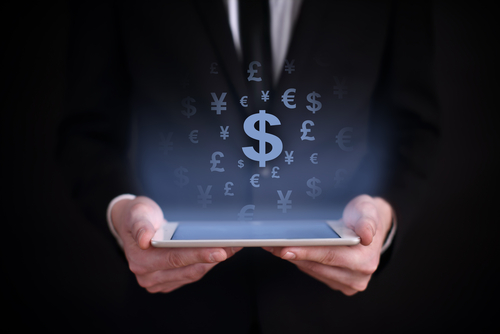 —————————————————————————————————————–
Since there have been some serious privacy scandals with inputting portfolios into a central terminal, we are working on delivering a tablet where you can input your portfolio and it will download the analysis you need. This way, you have 100% security and no one else will see your portfolio on our end. This means that even the government could not subpoena us to hand over such info as they have done with Apple. Governments around the world will become much worse over the next four years. The only means of security requires self-containment.
---
Orlando World Economic Conference Tablets
Yes, we will be providing tablets this year to attendees. The tablets will be loaded with some programs and materials.