Blog/Reports and DVDs
Posted Feb 16, 2018 by Martin Armstrong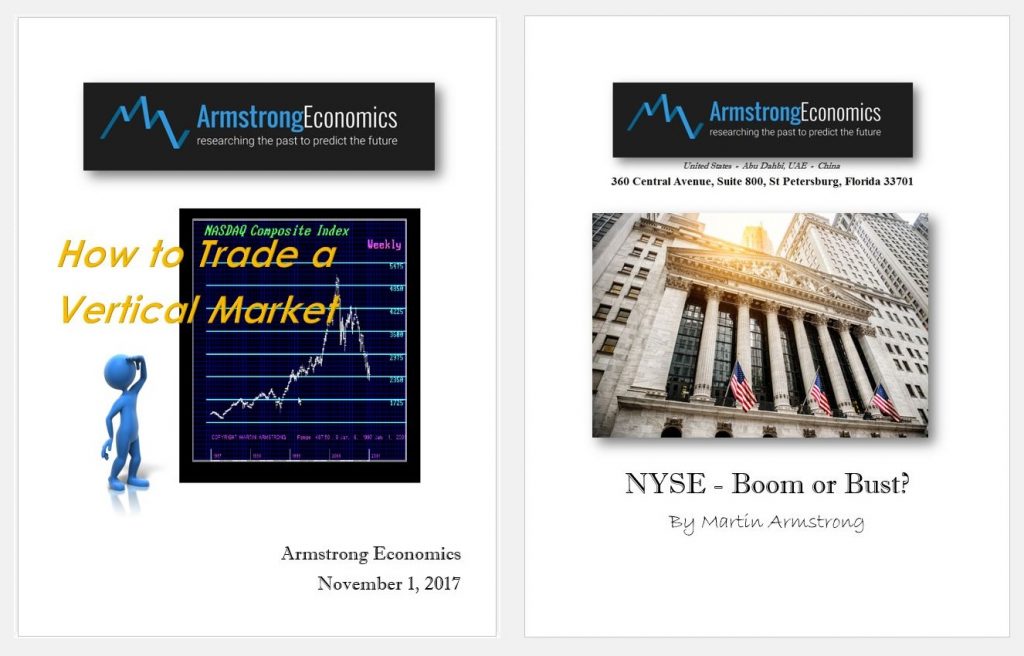 COMMENT: I bought the Vertical Market Report and the indicator you put in that report was elected the week of January 29. I also purchased the 2018 Share Market Report. The research you put into these reports is amazing. I understand your post this morning with the Weekly Bullish and Bearish numbers for the close. I can see it now clearly.
Thank you so much for the education. Nobody puts out reports like this.
Fantastic!
IGH
ANSWER: Yes the week of 01/29 hit the first indicator that confirmed we had a correction. If we eliminate human emotions and bias and just play by the numbers, life is so much simpler.