Posted May 10, 2016 by Martin Armstrong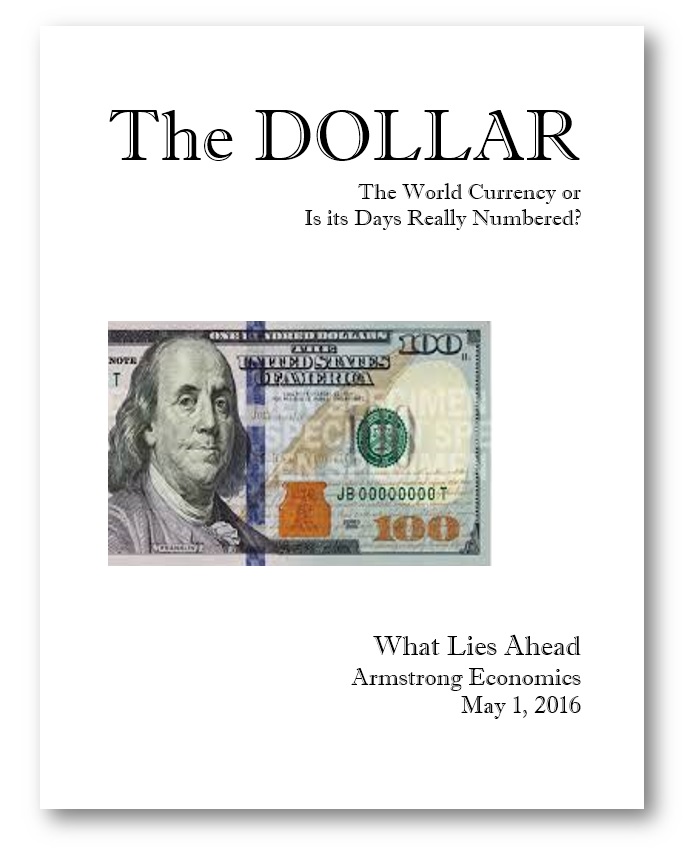 We have issued a special report for the Euro & the US Dollar Index.
A special report on the fate of the dollar and the euro is now available.
This 61-page report provides the long-term view for the dollar and euro going into 2020.
Since this key element is central to all other markets, this is a very important report.
All reports are delivered via e-mail within 3-5 business days.