Blog/Reports and DVDs
Posted Feb 14, 2018 by Martin Armstrong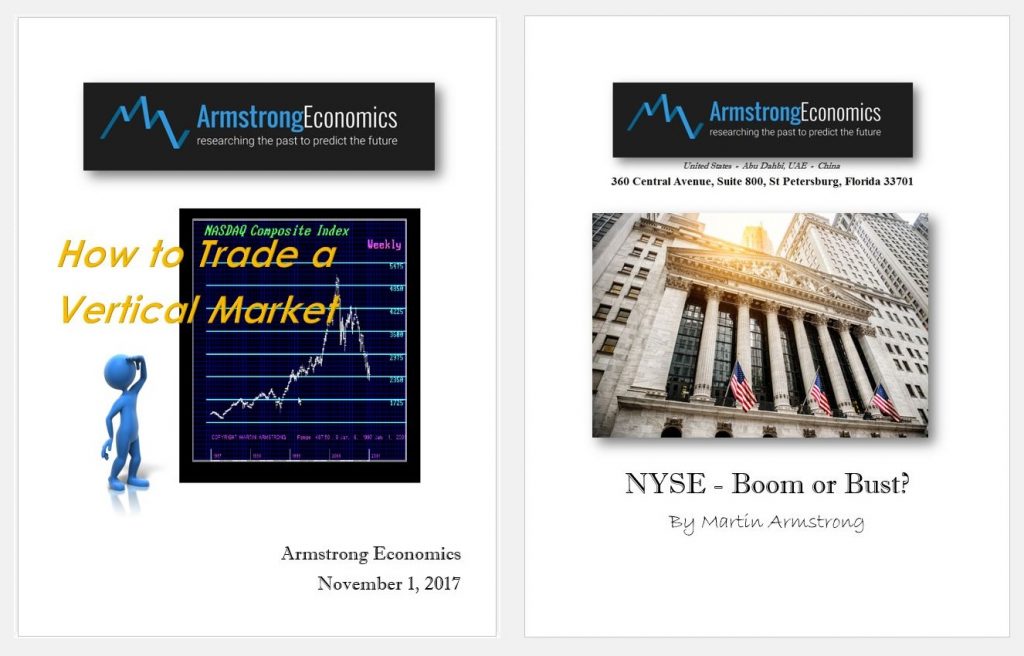 QUESTION:
Dear Martin,
I am currently a subscriber to the investor level of Socrates & looking forward to the imminent (hopefully) release of the trader level. I am an avid follower of your blog and thanks to the information provided I was long the Dow from last year & intended to hold for the long term. I had been thinking of purchasing your Vertical Market Report but as a small personal trader /investor my funds are limited. Due to the recent events I am no longer in the market but as you said in your post yesterday it will be critical to catch the next entry point. My question is now that you have released the 2018 Share Market Report, is the Vertical Market Report still valid and which of these reports do you think would be more suitable for my purposes?
Kind regards
MB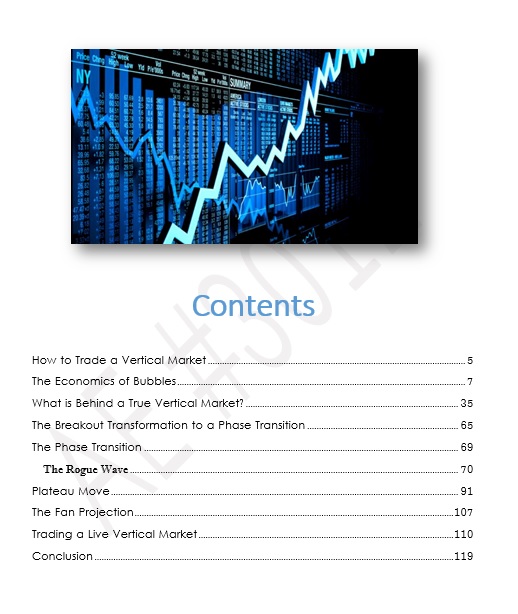 ANSWER: Both of these reports are completely different. The Vertical Market Report is how to trade what we are facing. It explains how and why we enter a Vertical Market and it goes into detail as to how to distinguish between a Phase Transition rally that will normally return to the point from which it began such as gold coming off of the 2011 high and a Plateau Move which creates new permanent higher trading zones. Virtually 99% of analysis out there only sees the Phase Transition and constantly call for the crash as we have seen in the share market from 2009. They only see one type of move and that is the only thing they are capable of forecasting endlessly. This is why they have missed the whole bull market. It also provides the technical indicator when you should consider stepping out.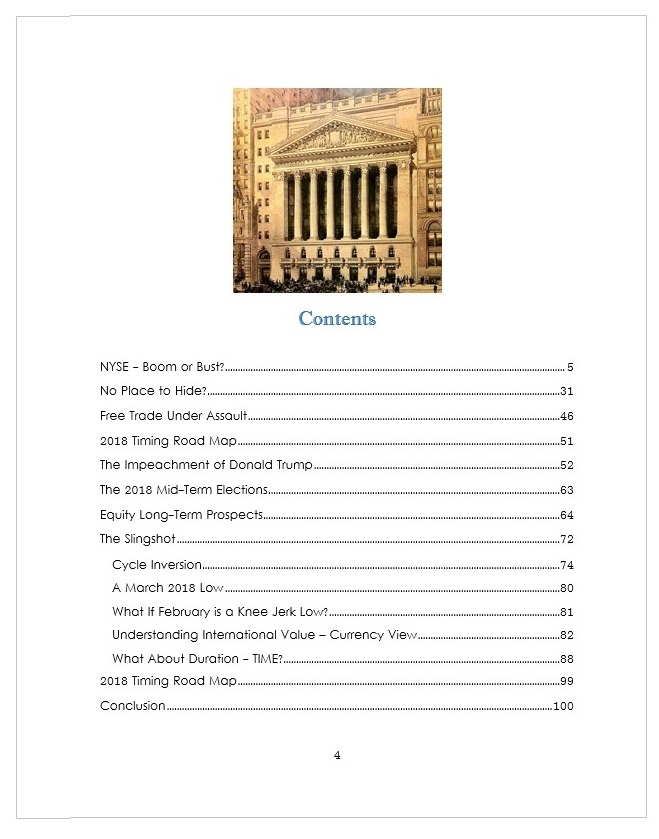 The 2018 Share Market Report is about the timing. This is dealing with the crossroads we have reached in 2018. We are dealing with a major issue here of the collapse of the monetary system, Quantitative Easing, and how will the market respond in connection with all other markets that are interconnected.