Blog/Reports and DVDs
Posted Feb 13, 2020 by Martin Armstrong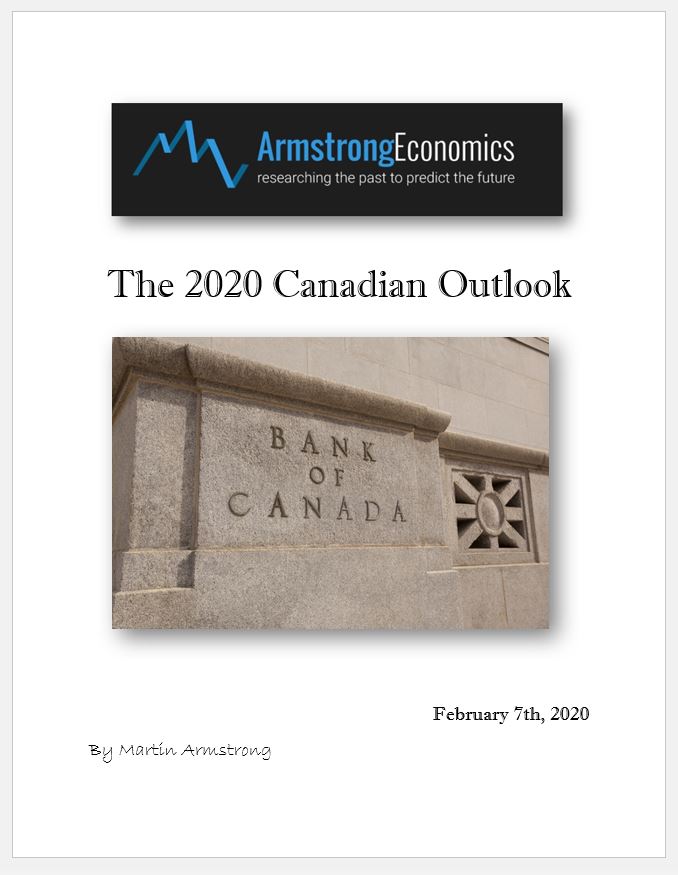 The 2020 Canadian Outlook Report this year covers the Canadian economy, Repo Crisis, the rising separatist movements, the Canadian debt crisis, as well as an update on the real estate trend. For the Canadian investor, you have to be mindful of not just the direction of a given market, but how that market will perform in Canadian dollars.
For this reason, we face both a debt crisis with rising interest rates and a currency crisis. You will also find the forecasts for the C$ cash and futures, the TSE share index in C$ and US$, the S&P 500 in C$, Gold in C$, Crude Oil in C$, Canadian bonds, and 90-day paper. We have provided the Canadian outlook for this year from a broad perspective.
Here we have provided the perspective of the Canadian markets to American investors and the prospects for gold and crude oil in terms of Canadian Dollars.