Blog/Products and Services
Posted Mar 13, 2020 by Martin Armstrong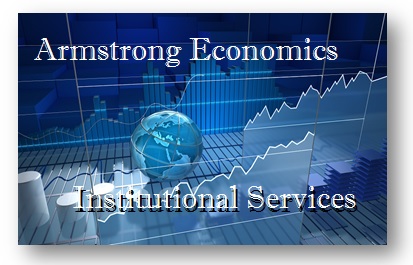 We understand that there are many institutions that are in a state of panic right now. We are a focused on delivering the best versions of our Socrates Platform as possible to enable everyone to research our models, as we do not have the ability to fly around everywhere to meet with various boards and executive teams around the world in the middle of this crisis.
Obviously, there are many small institutions that cannot afford our main Institutional package that starts at $5 million annually. That software license package includes access for up to 100 users, and there are no restrictions on what sections, regions, or instruments that you have access to for investment and portfolio strategies. This also allows institutions to put their portfolio into the system and create a Global Market Watch (GMW) on their portfolio to provide a quick overview of risk management as they develop and reassess their own strategies.
Nevertheless, there are small institutions that do not need the level of features and information as the larger Institutional package.
Socrates for Small and Midsize Institutions
We are close to launching the Business version of the Socrates Platform, intended for professionals and small institutions who are looking for more than what is on the Standard version of the Socrates Platform live already. We are rushing version 1.0 of the Socrates Business Platform out ASAP with a target live date in April. This does require a license agreement, and we are rolling out an introductory package to start.
Introductory Annual License Fee: $250,000
(5 users, all regions and all covered markets)
---
Those interested please email now: