Blog/Stock Indicies
Posted Oct 10, 2018 by Martin Armstrong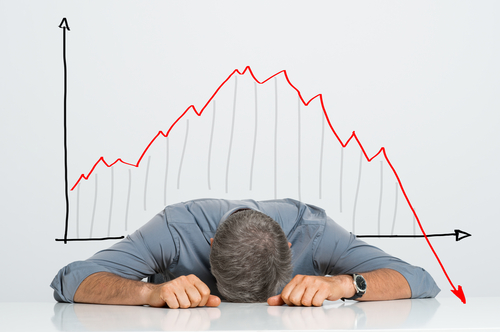 Interest Rates have been on the rise since 2015.75 4th quarter. All of a sudden, the headlines claim U.S. stocks took a dump to close sharply lower because investors spooked by rising bond yields sold equities in all sectors. The Nasdaq Composite Index (COMP) fell 315.97 points, or 4.1%, to 7,422.05, its biggest decline of 2018. The Dow Jones Industrial Average fell more than 800 points and the S&P 500 had its worst day since February as technology stocks went into a freefall.
This really begs the question – Did everyone suddenly notice interest rates? No, the market peak on the target week in the Array of 10/01 so it is simply all about the market getting tired. The vast majority are bearish and the most fascinating thing is what happened to the Flight to Quality? Normally, the stock market crashes and you run to bonds. But if the stock market is crashing and bonds are crashing, is this a completely new type of flight?
We will be providing an update tonight on the private blog.