Posted Jun 12, 2016 by Martin Armstrong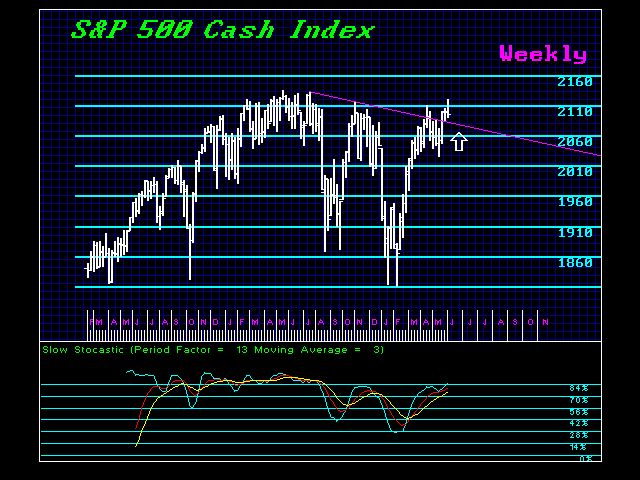 I have been warning that this has been, perhaps, the most sold rally in history. Domestic buyers and net foreign investors are both approaching historical lows. This is the most shorted market ever. Yet, the chart pattern defies all their selling. This is setting itself up for the pop to the upside because the selling has reached all-time highs. The majority is clearly on the wrong side of the market, yet the market defies their selling.
It seems something is brewing for a major move. We urge clients to watch the reversals and the timing. Technically, we broke through the downtrend line and fell back to retest it. Holding that support level now is an indication of a coming pop to the upside. Pay attention to BREXIT. If Britain votes to leave and they cannot rig the election, we will start to see a contagion spread inside the EU for referendums to leave. The dollar can catch a bid on the initial capital crisis.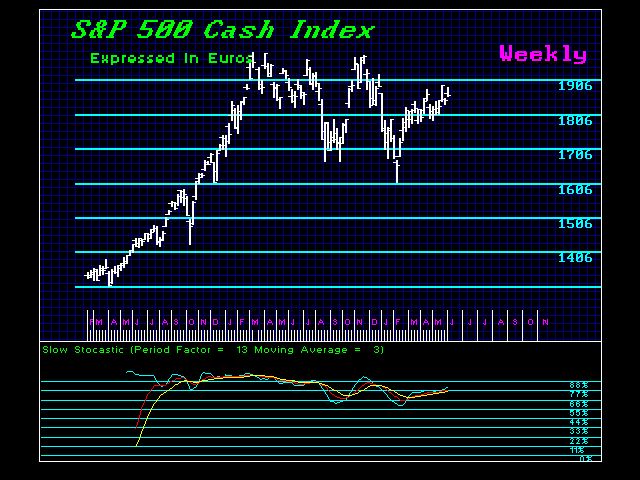 When we look at the S&P 500 in terms of the euro, the declines are far less due to the decline in the currency. The pattern is very flat and this is an indication also of a future breakout to much higher highs.
The net selling by foreign and domestic investors will lead to a complete reversal in their investment and that will fuel the rally.